Shortwave: listen online radio
Shortwave is a great app to listen online radio stations, with more than 30000 stations available, powered by RadioBrowser community-driven database.
Table of Contents
Installation
Shortwave is available as a Flatpak package (and it's the recommended way to install it) but you can also compile it yourself.
flatpak install https://flathub.org/repo/appstream/de.haeckerfelix.Shortwave.flatpakref

Usage
It's very easy to use, just press "Discover New Stations" to view most-voted stations (you can vote on https://www.radio-browser.info/) and trending ones. Press "play" icon to play the station or press station name to get more info about the stream or to add it to your library.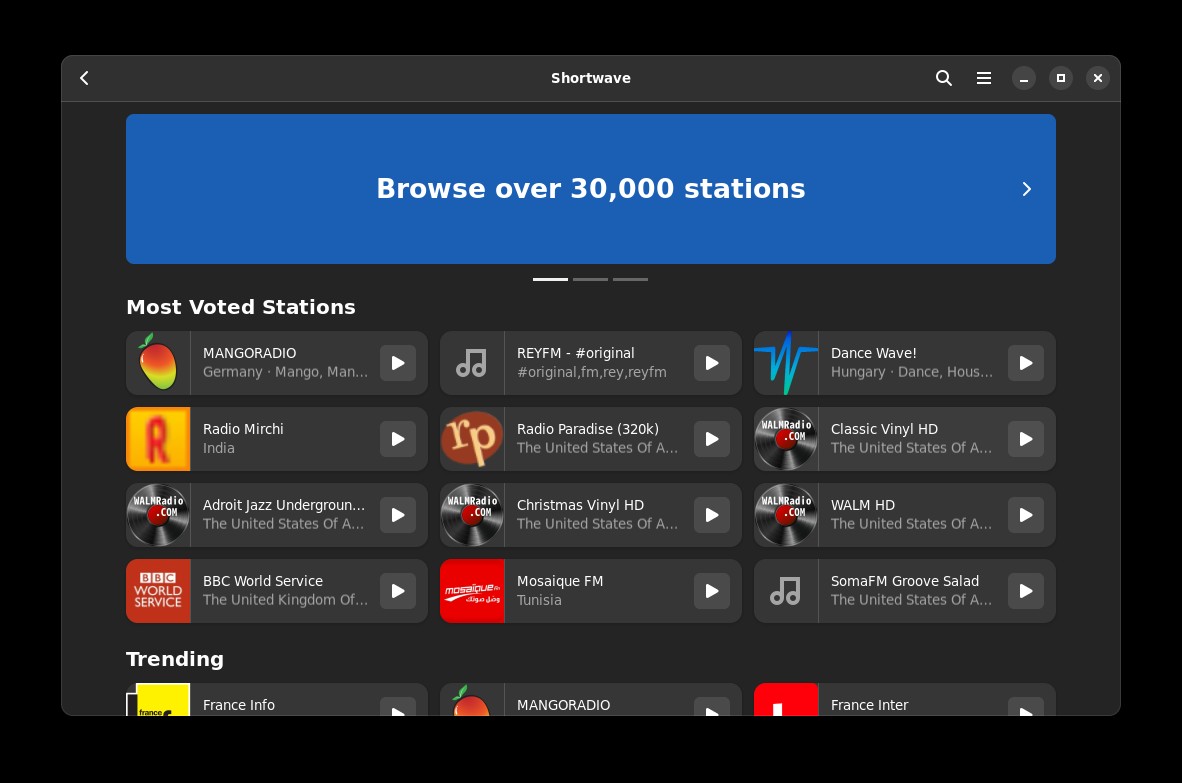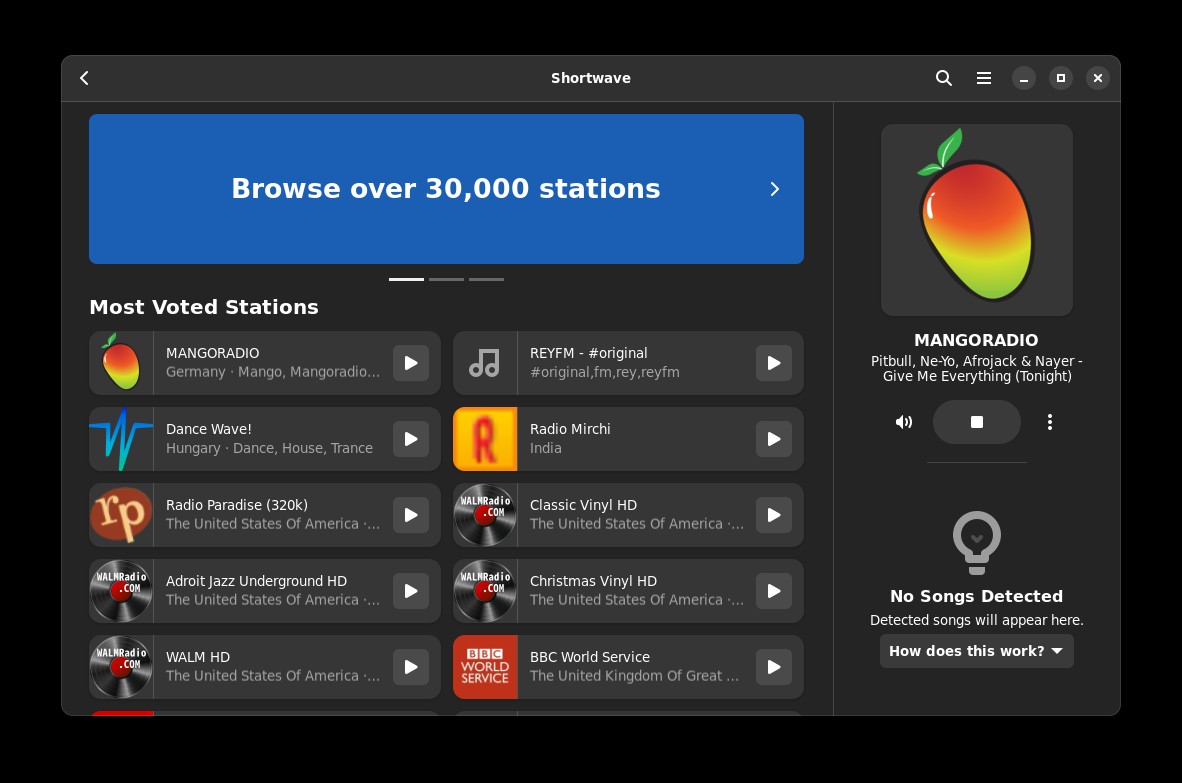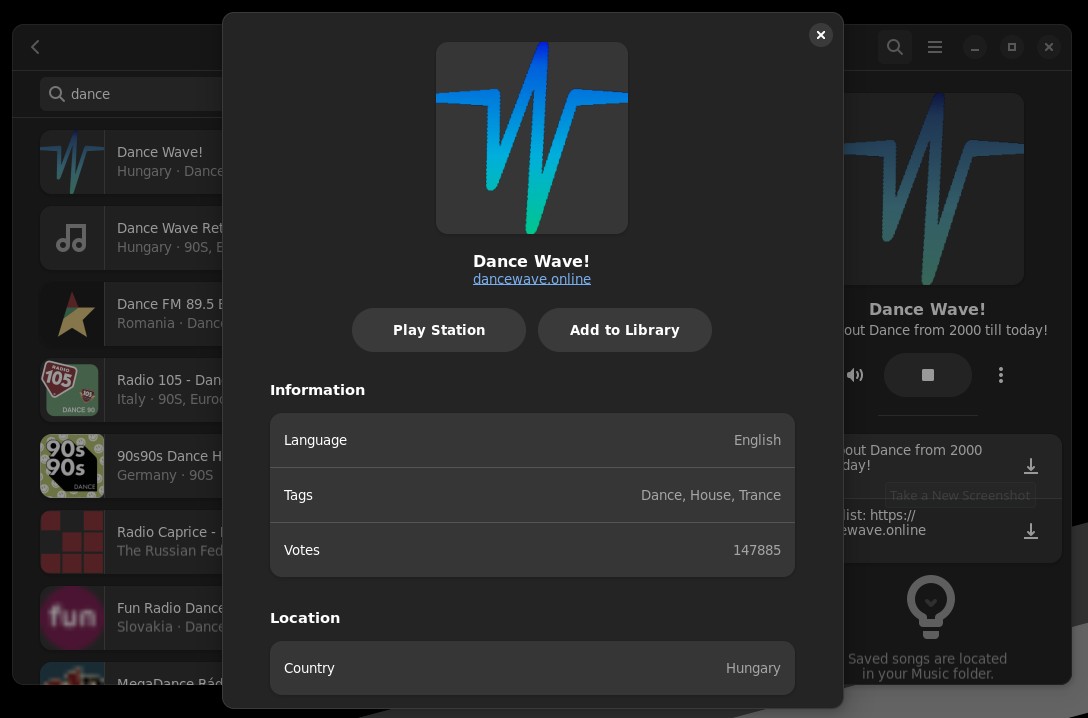 To search, press search icon on the top-right. With over 30,000 radio stations, you'll likely find one you like. But if your favourite station is not in the database, you can add it by clicking on the three-bar menu icon and selecting "Create New Station". If you want the radio station to be publicly available, select "Create Public Station" (and a browser window will open to add the station to RadioBrowser database). If not, select "Create Local Station" and type a name and a stream URL.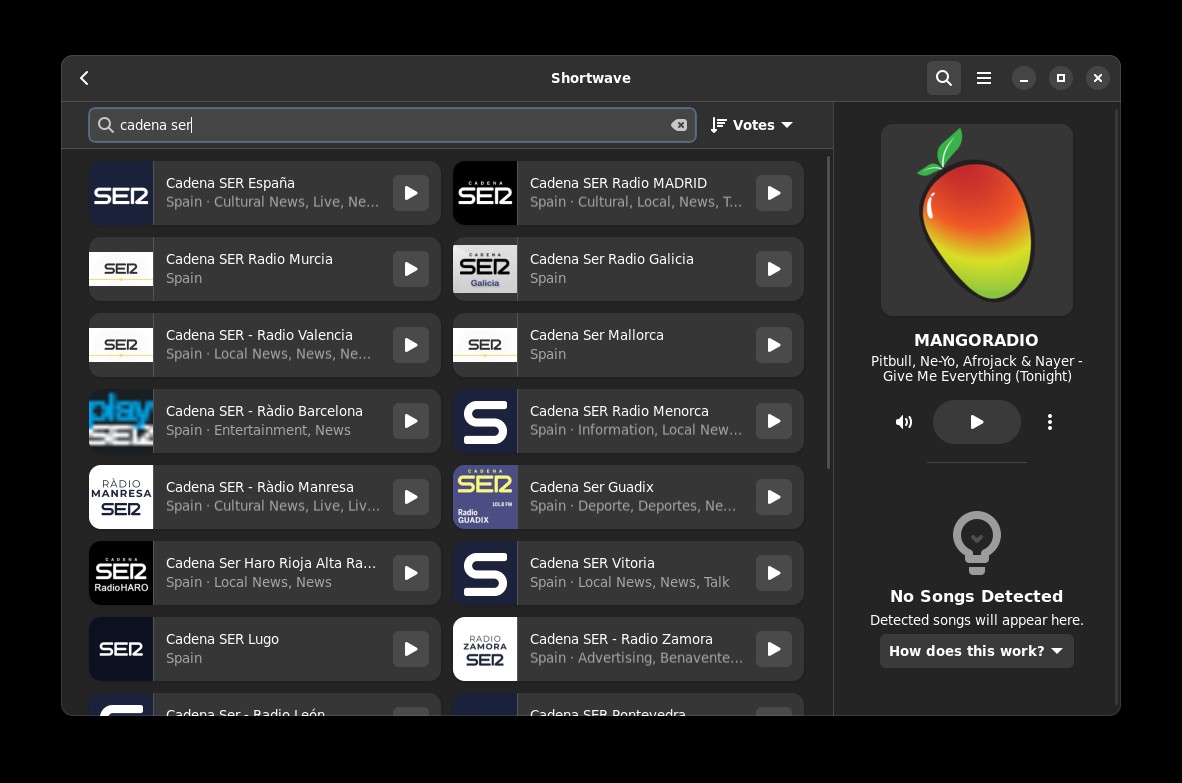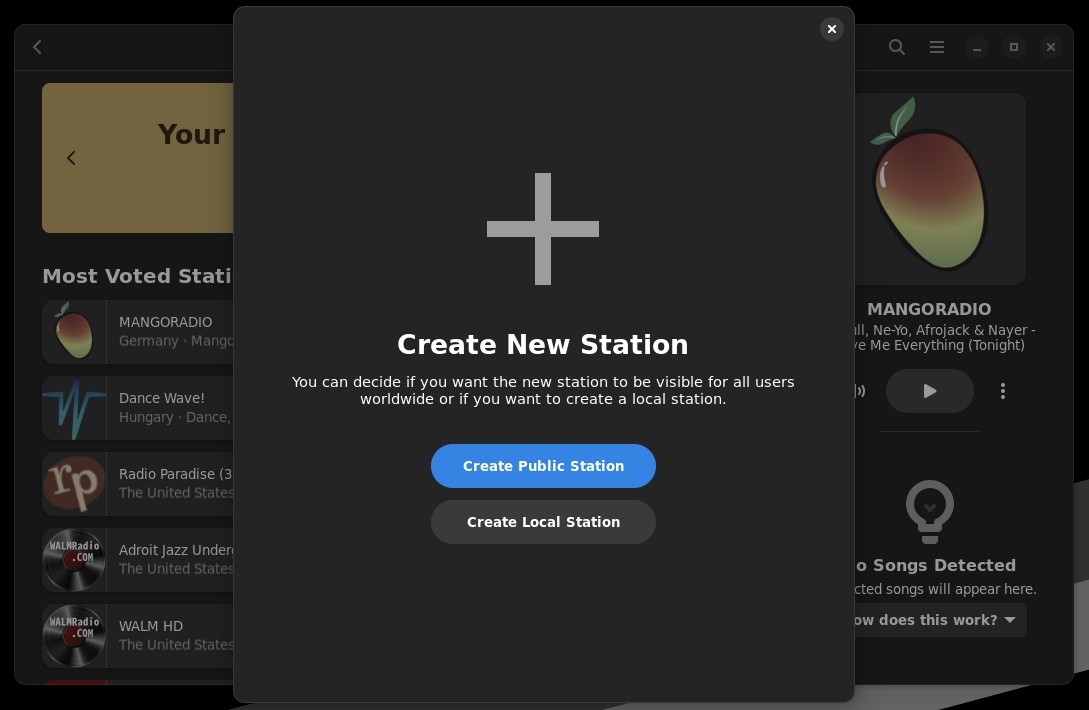 By pressing on the menu you can also enable a retro-looking mini-player.

In summary, Shortwave works great as an online radio player, looks fantastic and updates frequently, so you won't be disappointed.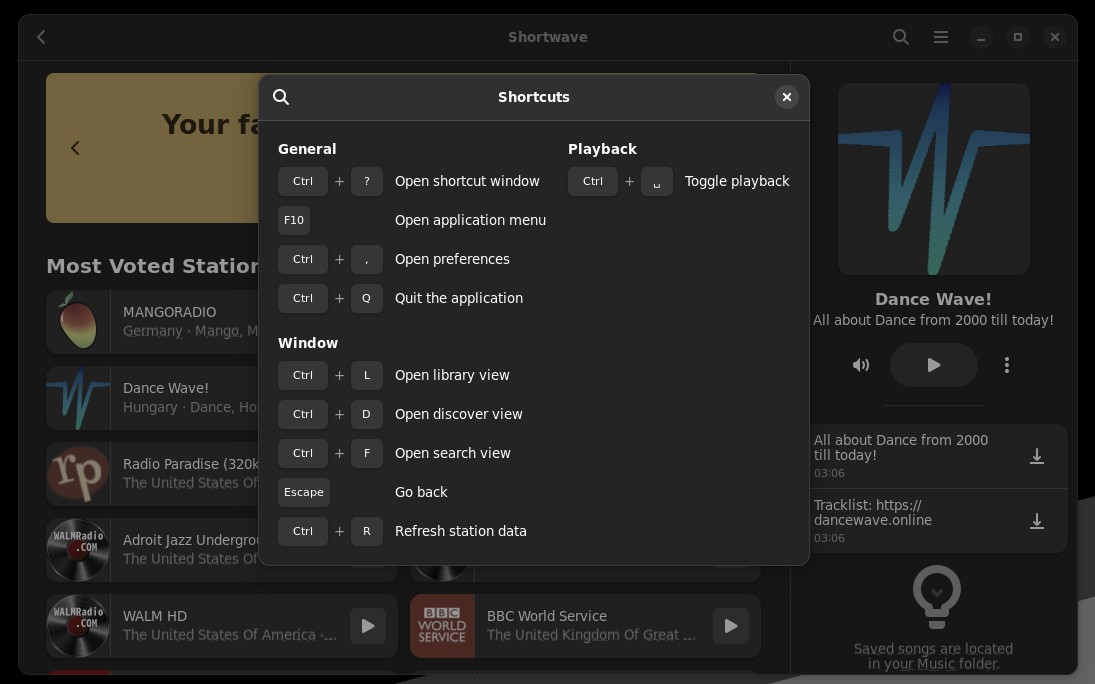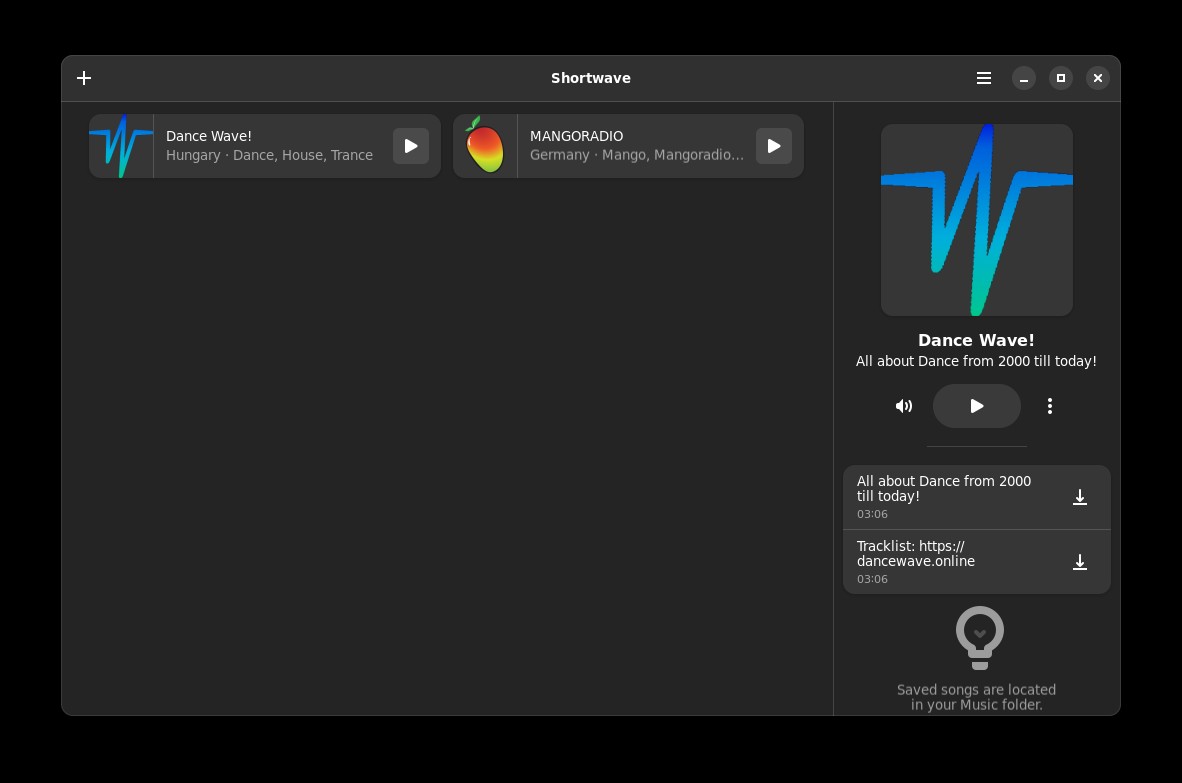 If you have any suggestion, feel free to contact me via social media or email.
---
---