Neptune: Debian & Plasma
Neptune is a distribution based on Debian with a customized KDE Plasma desktop for those who want an easy and stable operating system.
Table of Contents
Download and installation
Download the ISO file from https://neptuneos.com/en/download.html and create a bootable USB with the file (or run a VM). Installation process is quite simple and easy to follow.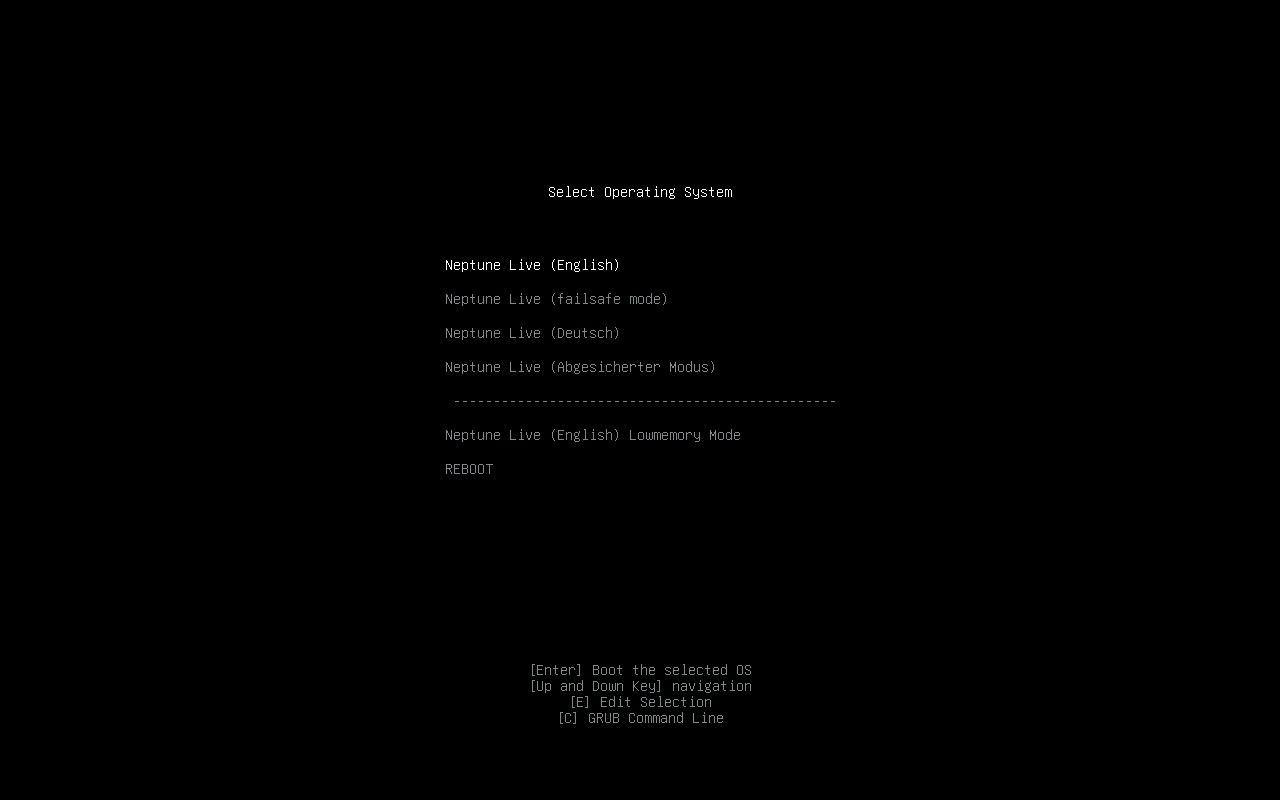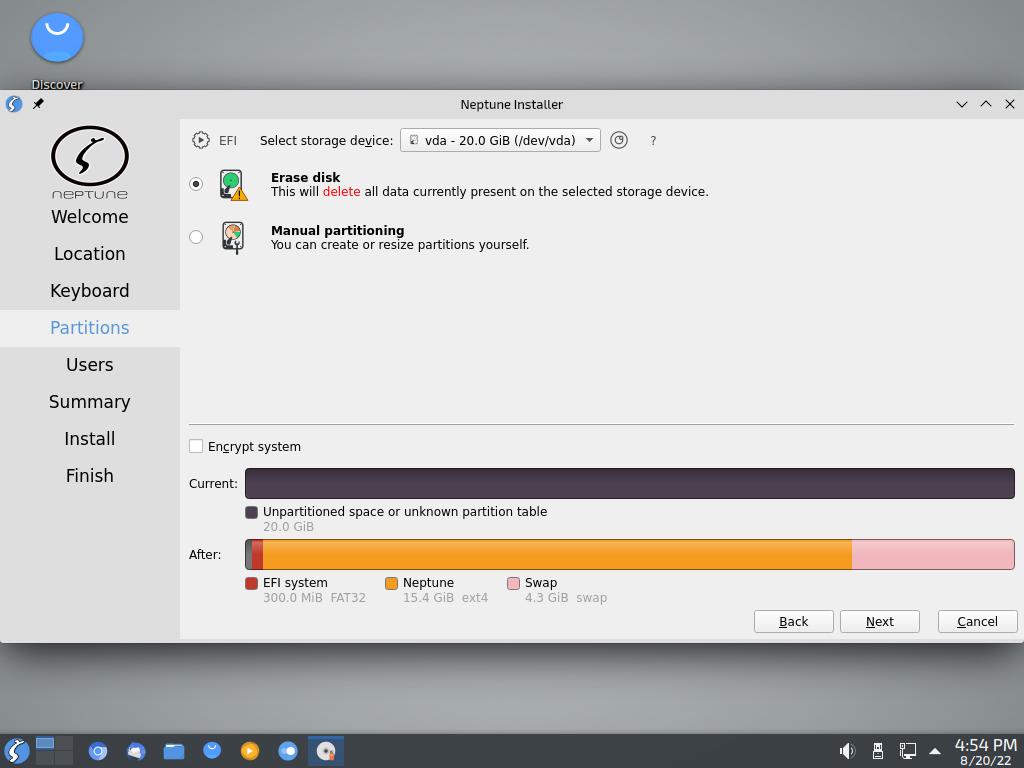 After installation, reboot your computer (or VM) to start from the hard disk.
Design
Neptune only has one desktop option: KDE Plasma, but it's slighty customized. You can notice it in the Program Menu. Everything looks fine and there are several themes available (light and dark).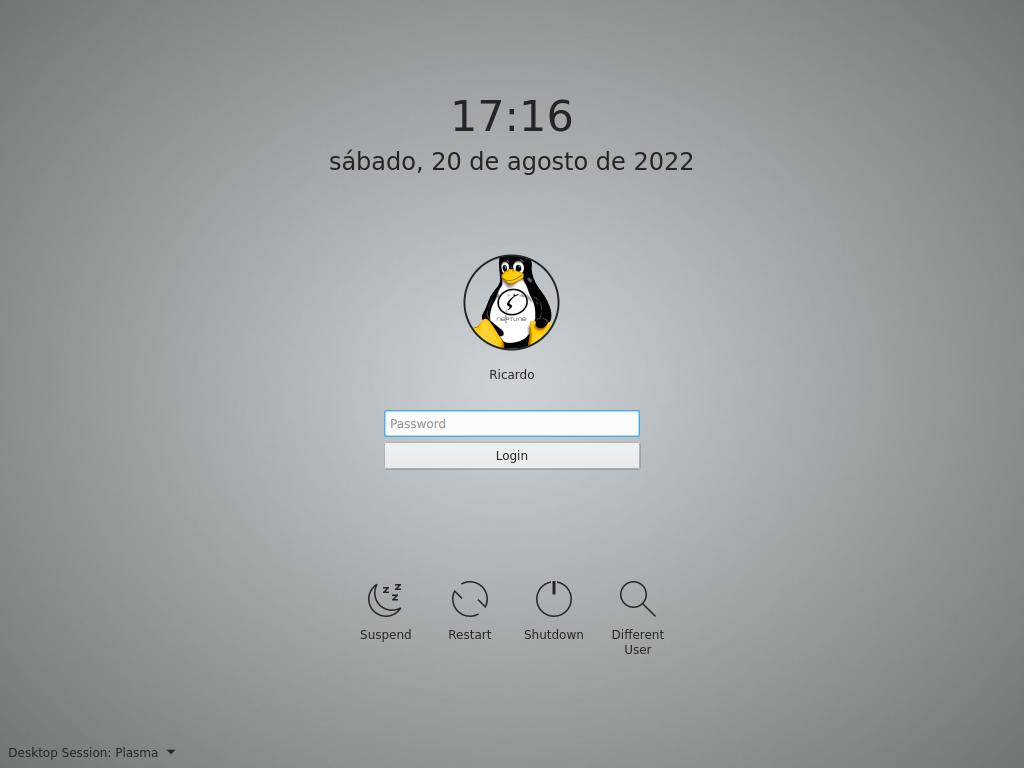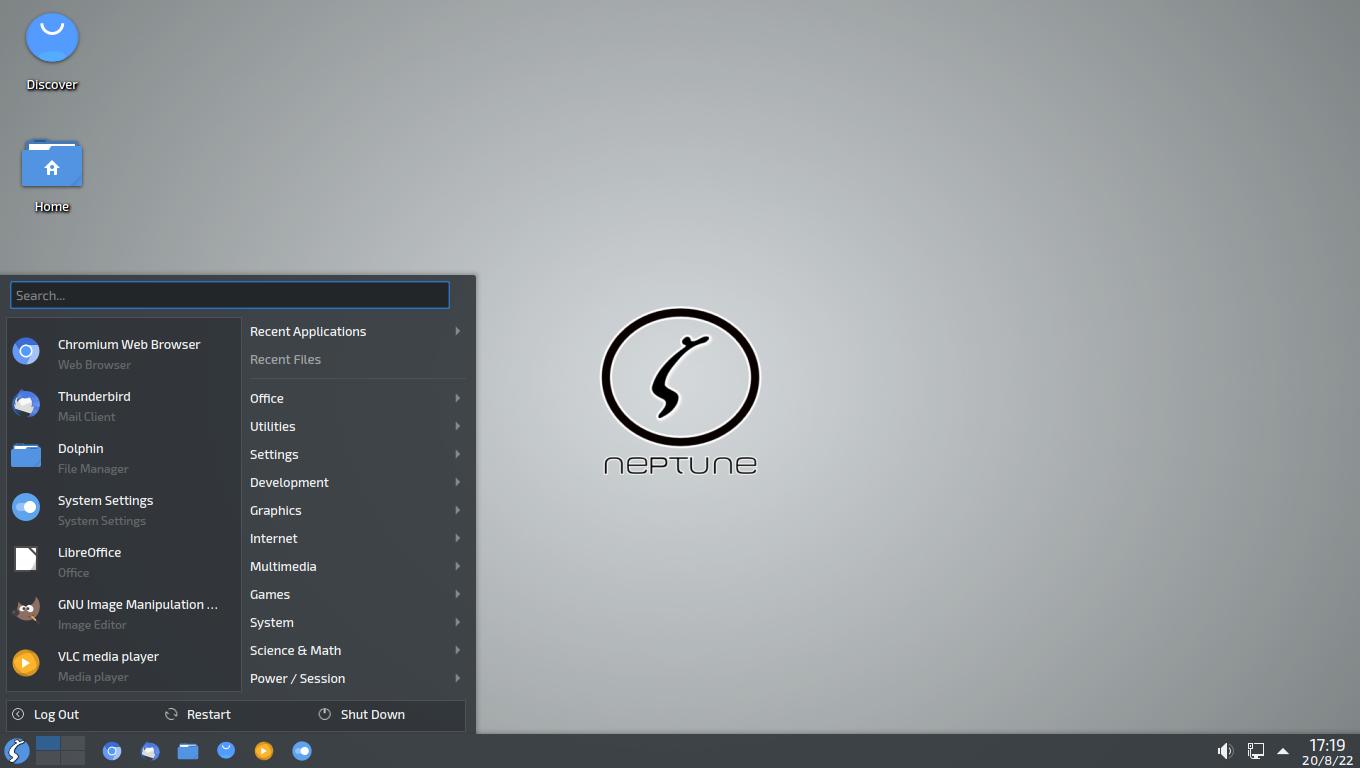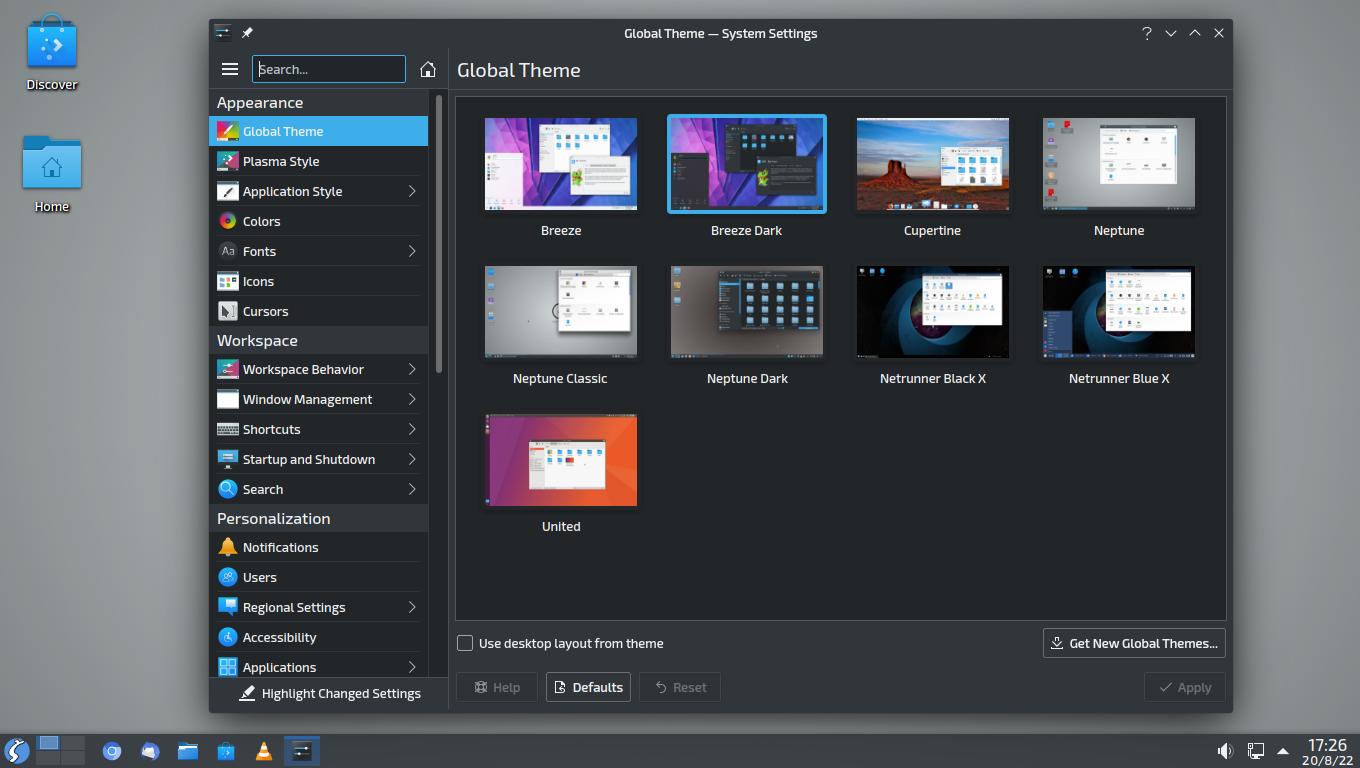 Apps
Preinstalled apps include some KDE applications such as Dolphin, Konsole and Kdenlive, LibreOffice, Chromium as the default web browser, VLC, Audacity and more. There is an app installed for almost any important task.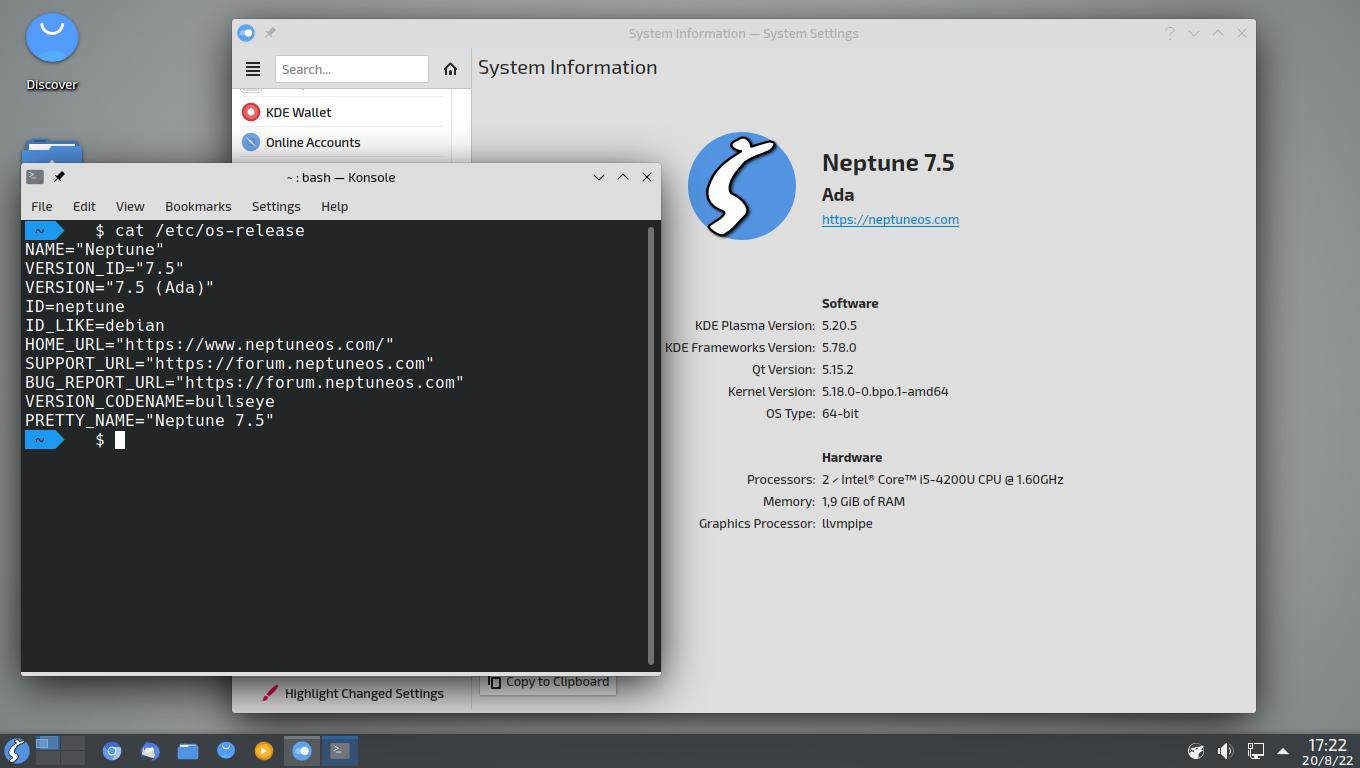 You can install software using KDE Discover, a graphical package manager, or with apt. There is no Flatpak or Snap support by default (you can add them later if you want).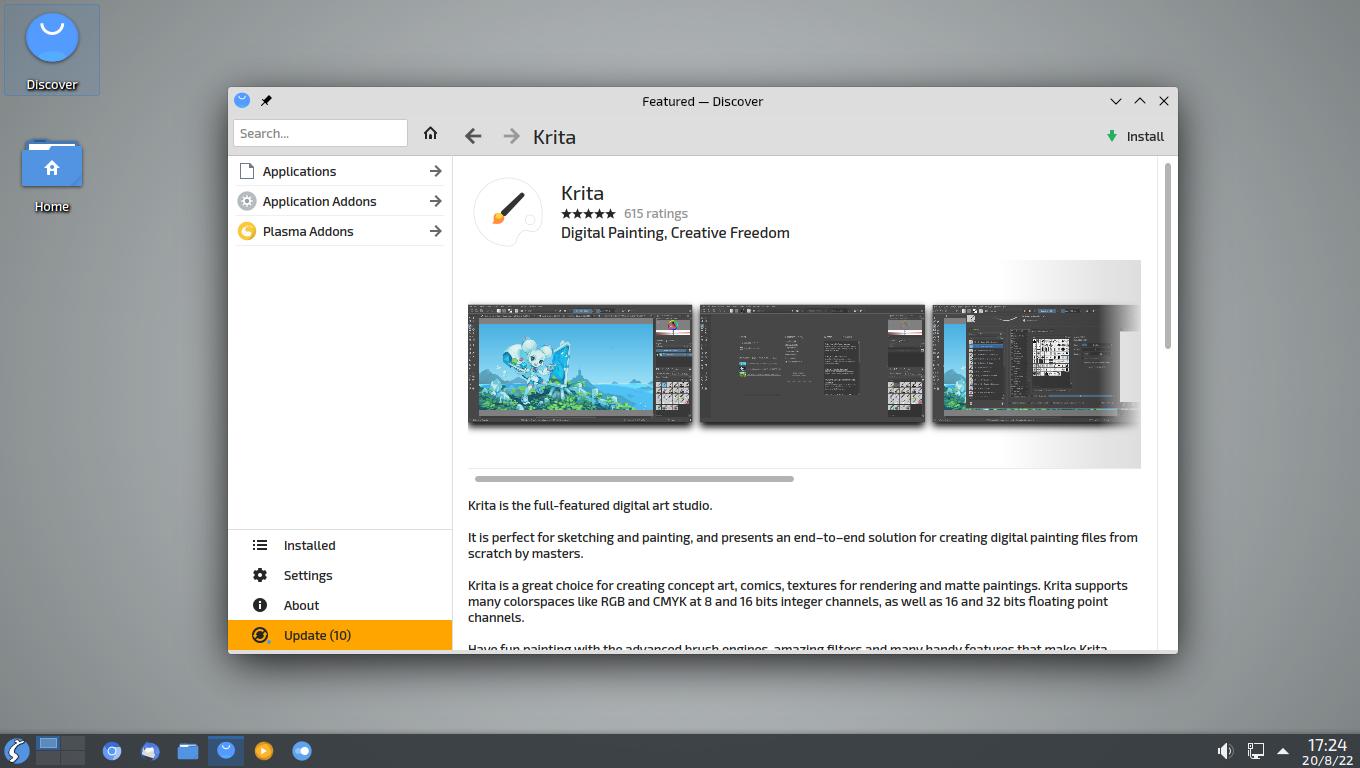 If you have any suggestion, feel free to contact me via social media or email.
---
---