Open source Bittorrent clients for Linux computers and Android
Using torrents is a great choice to promote decentralized and cooperative file sharing. I will show you several Bittorrent clients that you can use on your Linux computer or your Android device.
Table of Contents
A clean and elegant design with all the info you need. It has a CLI version included.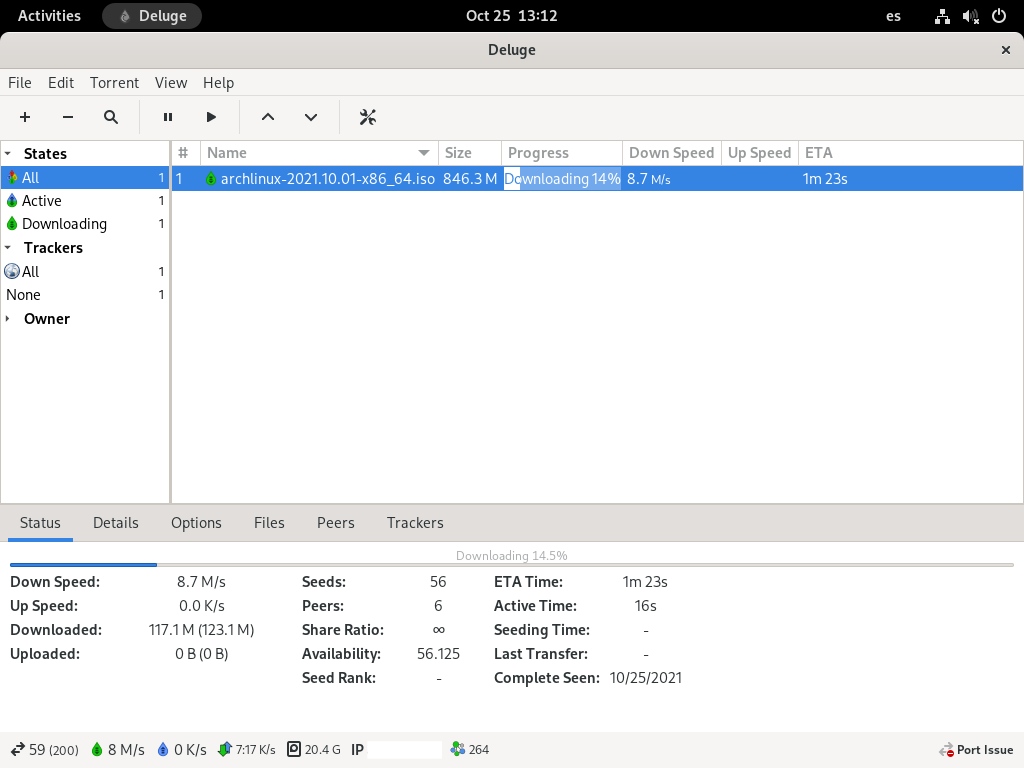 Similar to Deluge (maybe with a more clunky design, but as useful as Deluge). Includes an easily accesible traffic speed chart.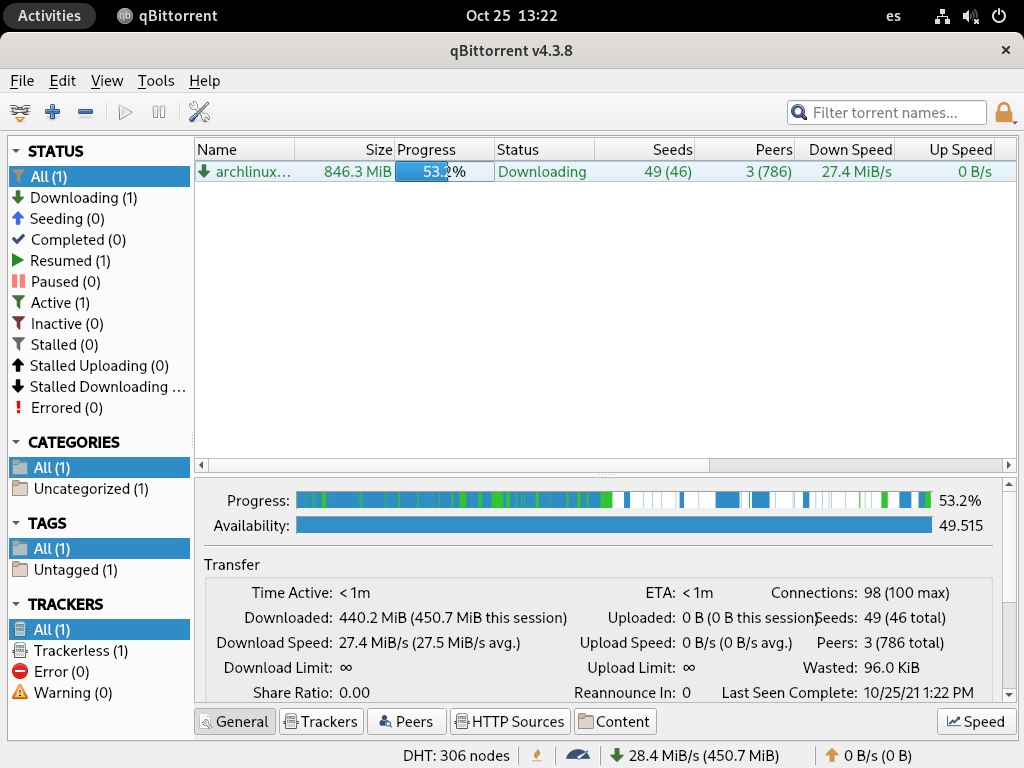 A very simple Bittorrent client for those who don't need more than the basic features. It has a CLI version (transmission-cli).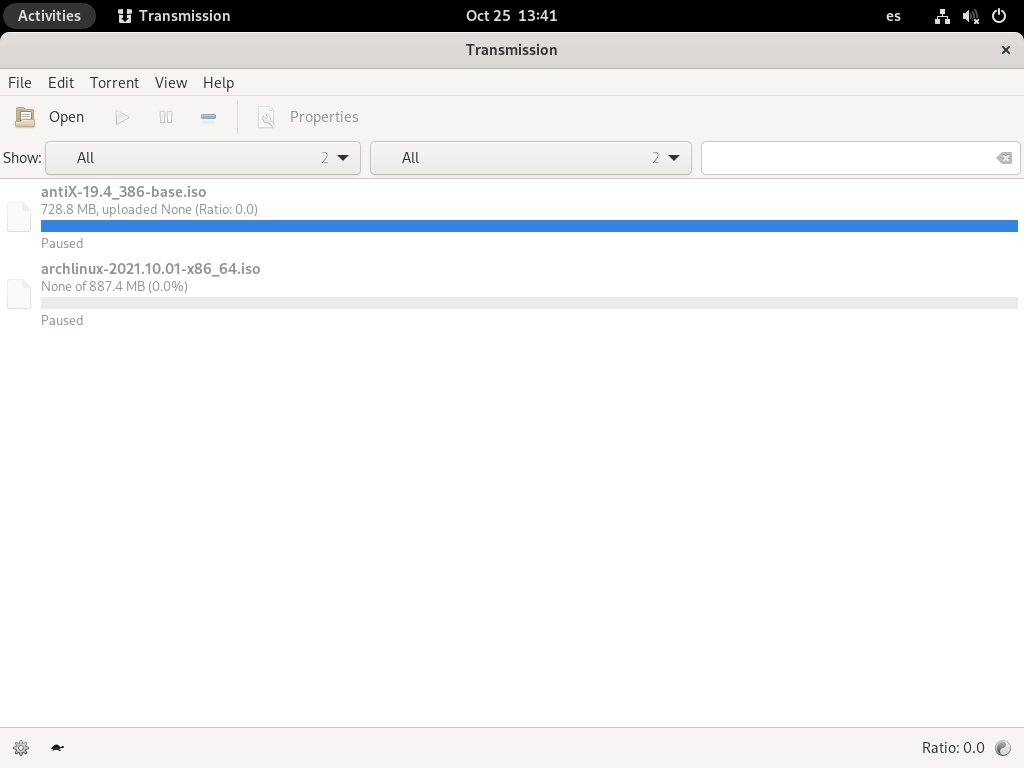 An ad-free and open-source Bittorrent client for Android. Clean design, compatible with different screen sizes, includes a dark theme, with a lot of info about the downloading/seeding process.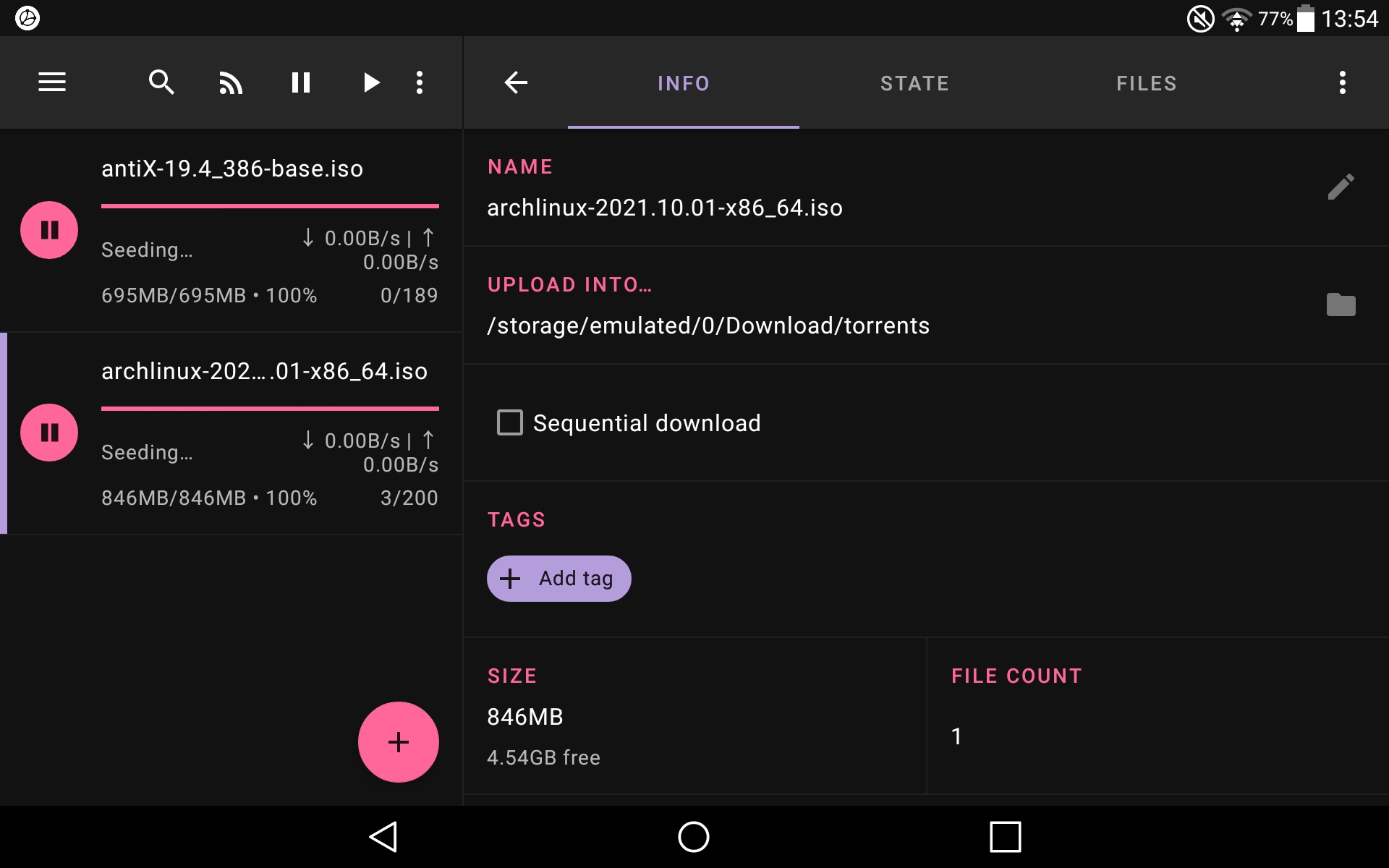 ---
---