The best free online multimedia processing tools
Process images, videos and PDFs with these online tools.
Table of Contents
Image / Video
Cloudinary is a multimedia processing site: you can edit images, videos and audios. You can use their web console or an API. Their free plan provides 25 credits per month you will spend using their tools (1 credit = 1000 transformations or 1GB of storage or 1GB of bandwidth).
Paid plan offers more credits and access to more add-ons, but free plan is enough for a regular user.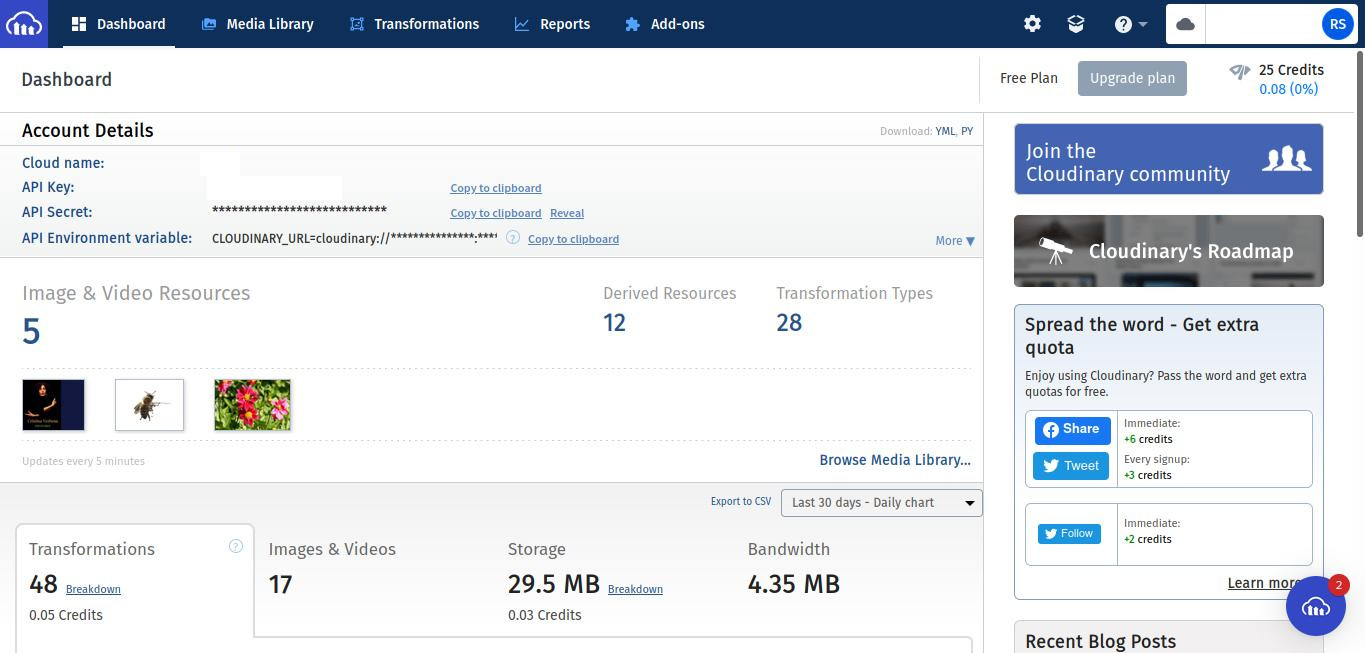 My tool works well with small-sized videos from your local device, from a webpage or even from Youtube. You can change the quality, cut, extract audio or stabilize the video.
Default output format will be WebM (an open-source video format). You can change this behaviour selecting "Converting to MP4" but processed video size can't be more than 500MB.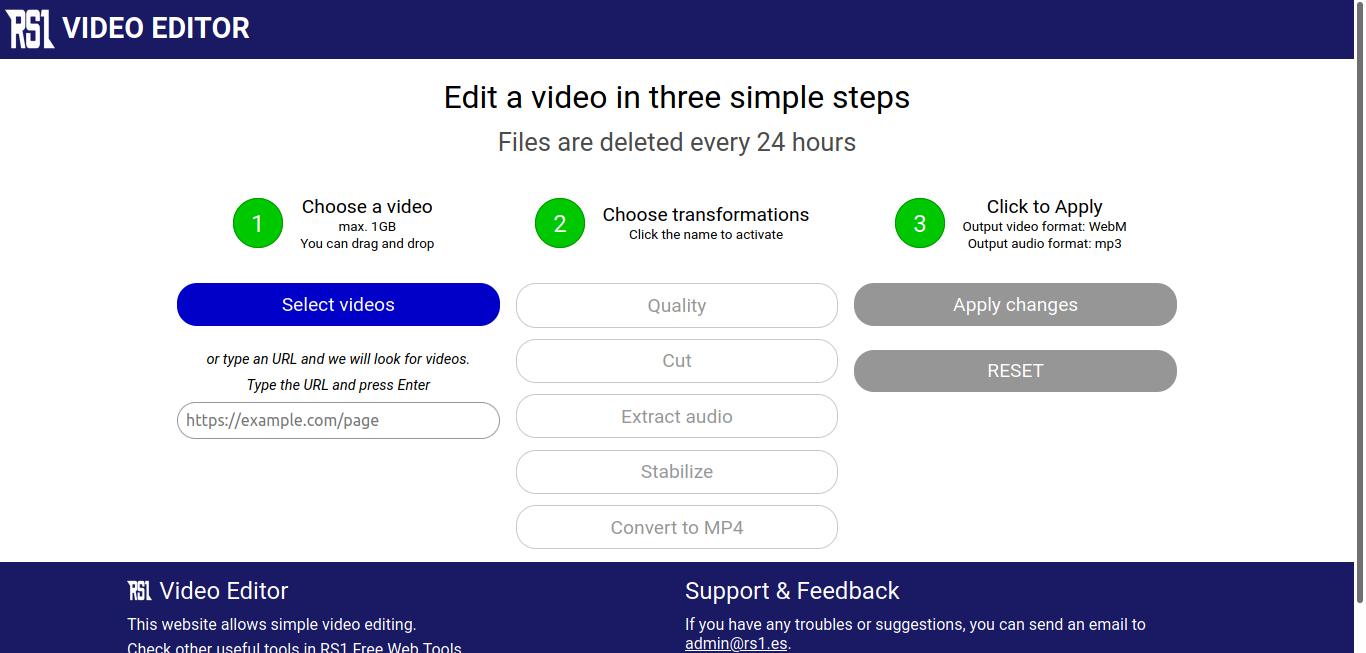 Like Cloudinary, Transloadit offers multimedia processing, but this service is more focused on using an API for these tasks, rather than a web console. Free tier has 5GB of storage per month (they sum input and output files) and 50 priority job slots (this determines how many jobs you can have waiting in the Live Queue before subsequent jobs will be pushed into the slower Batch Queue).
You can create job templates to automate the processing.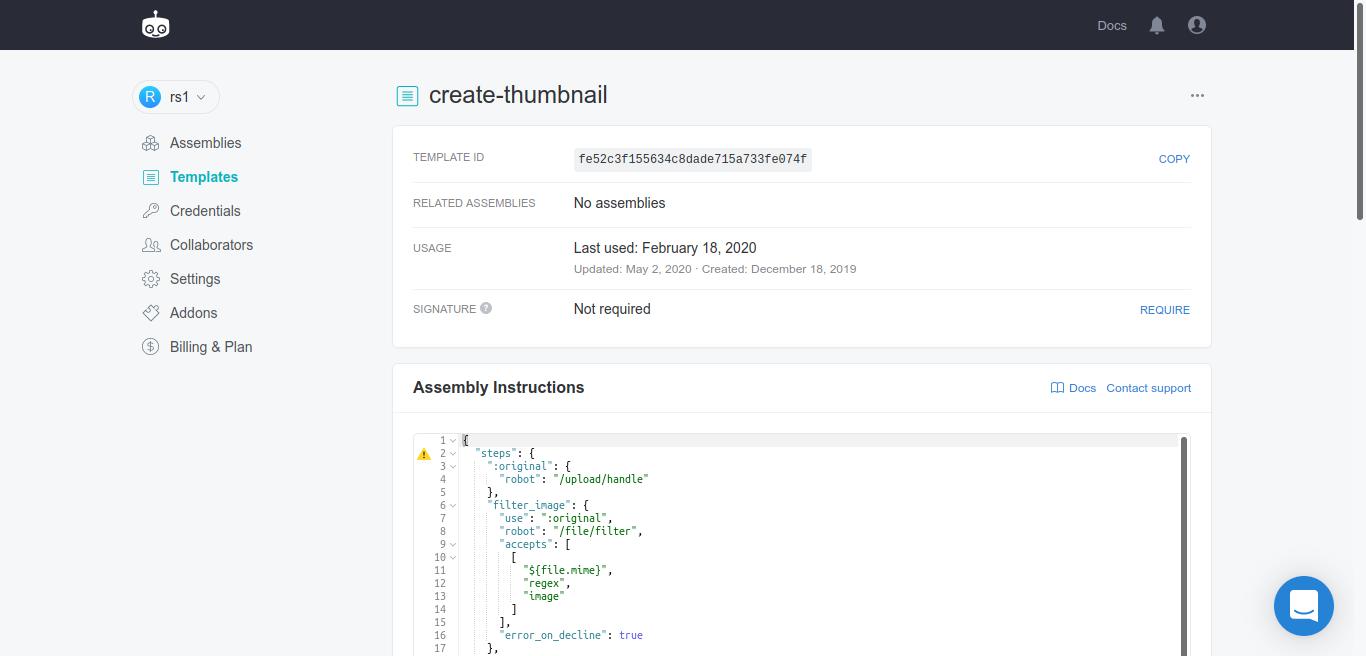 Simpe batch image processing tool: you can resize, change quality (for JPEG) and even use AI tools like text detection.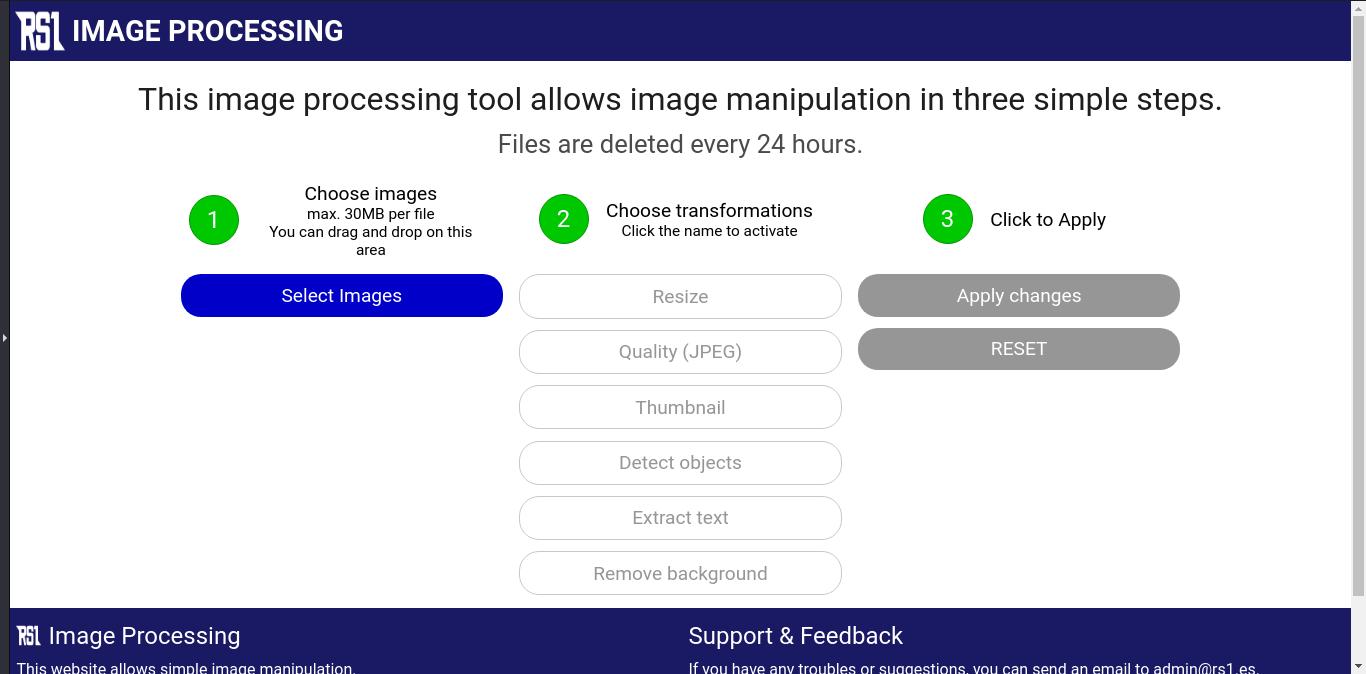 Compress JPG/PNG images in one step with this online tool. Up to 80% compression, keeping the image resolution and the overall quality, and retaining transparency on PNG files.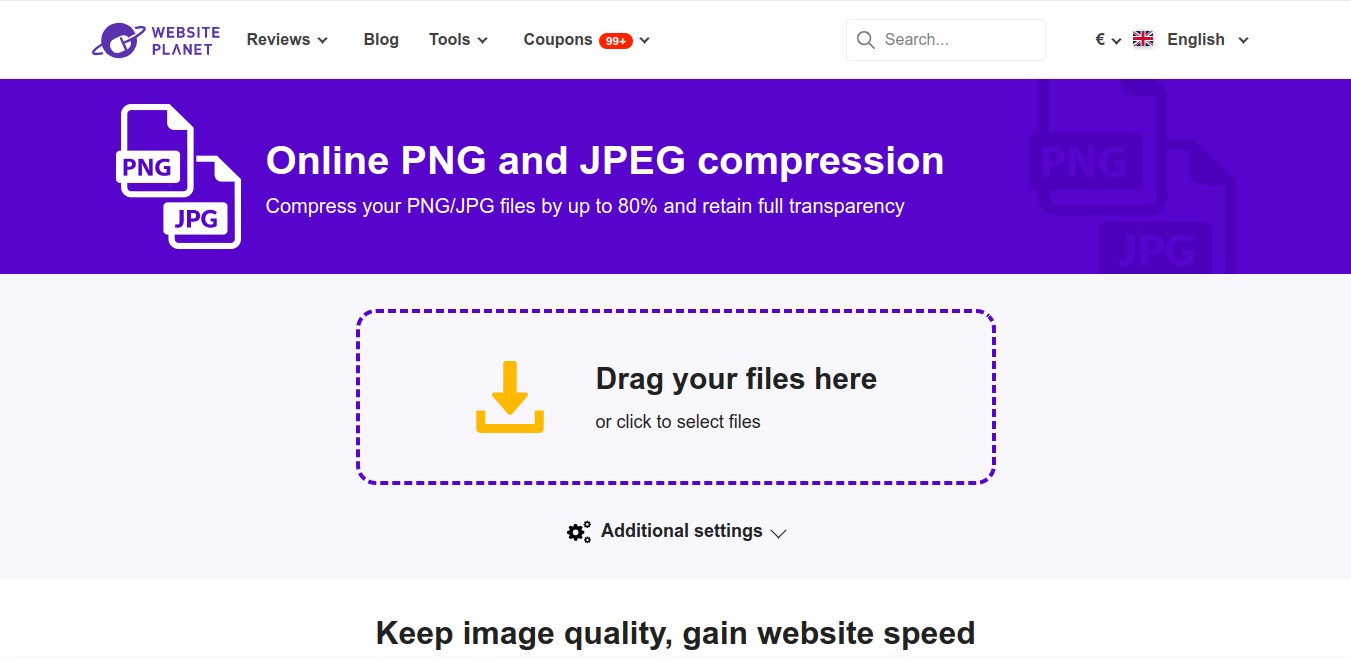 PDF
My tool for simple PDF compression and other processing tasks like: merging, extracting pages or converting to an image. You can even convert a file (.doc, .odt, .txt, images) to a PDF.
For compression (and other options), you can choose the image quality (in DPI, "dots per inch") where a higher number means higher quality. Choosing 150dpi you will obtain decent quality in a small size file. Choose more than 200dpi only with big images or if you want to print the file on a big paper.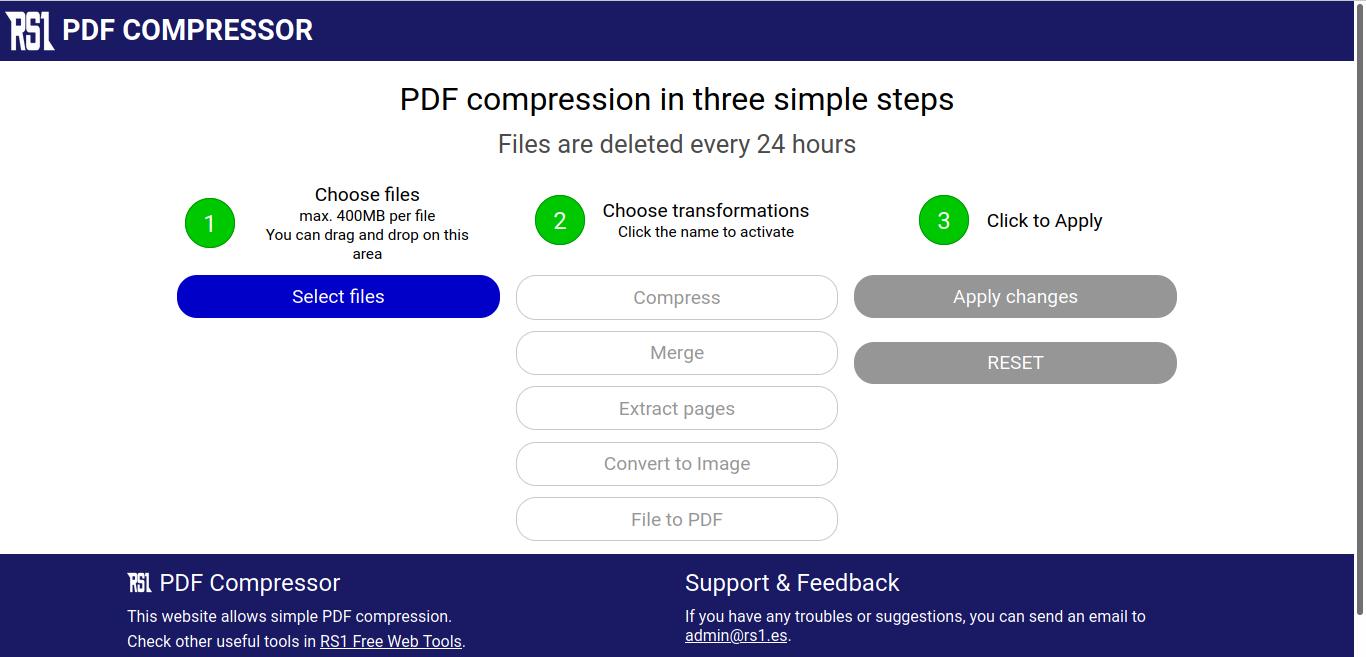 Maybe the best free online PDF processing tool: more than 20 tools to choose (compress, convert, add page numbers, watermarks, even protect a PDF with a password). Great web design. You can upload files from your device, Google Drive or Dropbox. Files are deleted from server after 2 hours but you can delete them before if you want. Everything works as expected (and fast).
Two of the tools are not free (OCR, convert PDF to PDF/A) and there are some limitations on the number of files you can process at once and their size (Check their page), but it's unlikely that you will need to pay for your daily tasks.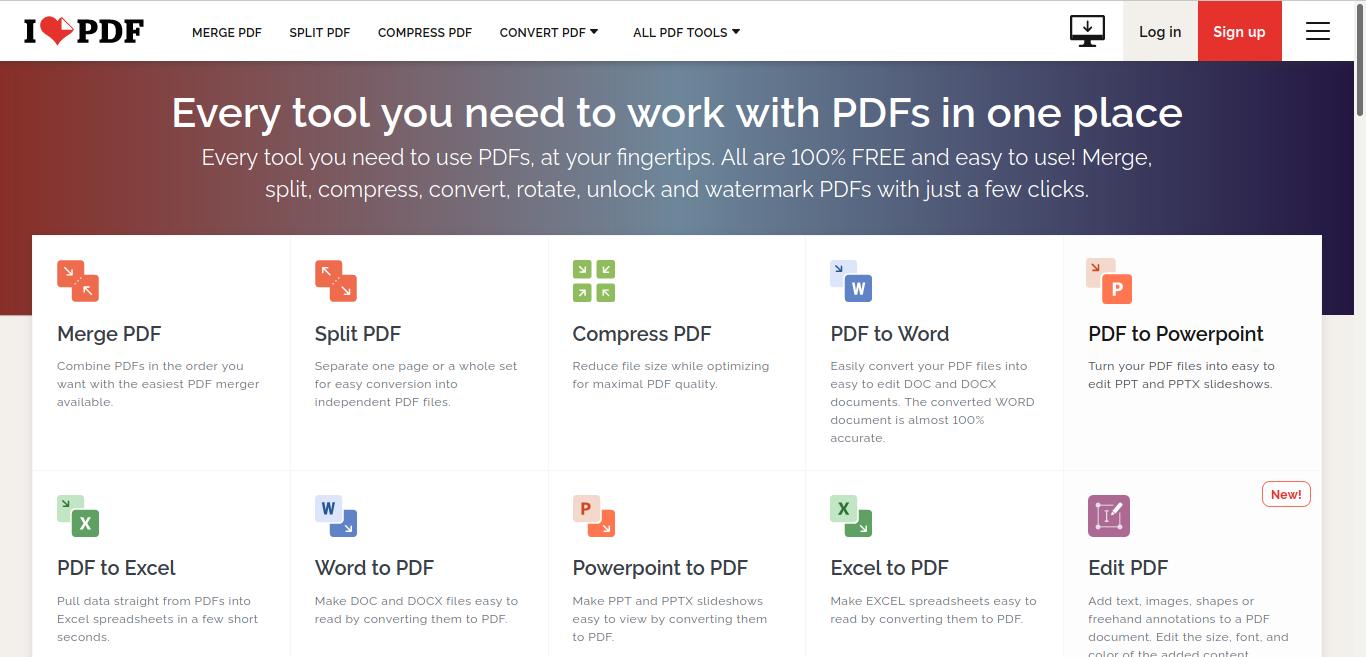 Another great free service: you can compress a PDF, convert to and from PDF (images, office documents) and merge several files into one. Every tool has its own URL (https://pdf2doc.com/, https://pdftoimage.com/) but the design and functionality is the same: click on "Upload files", select the file (or drag and drop the file in the right place), and process will begin. After a few seconds, you can download the result.
Easy to use, fast processing. Uploaded files are deleted after one hour. The developer of this web is unknown (there is no info on the website) but the all tools work perfectly fine and webpage has been up for a long time.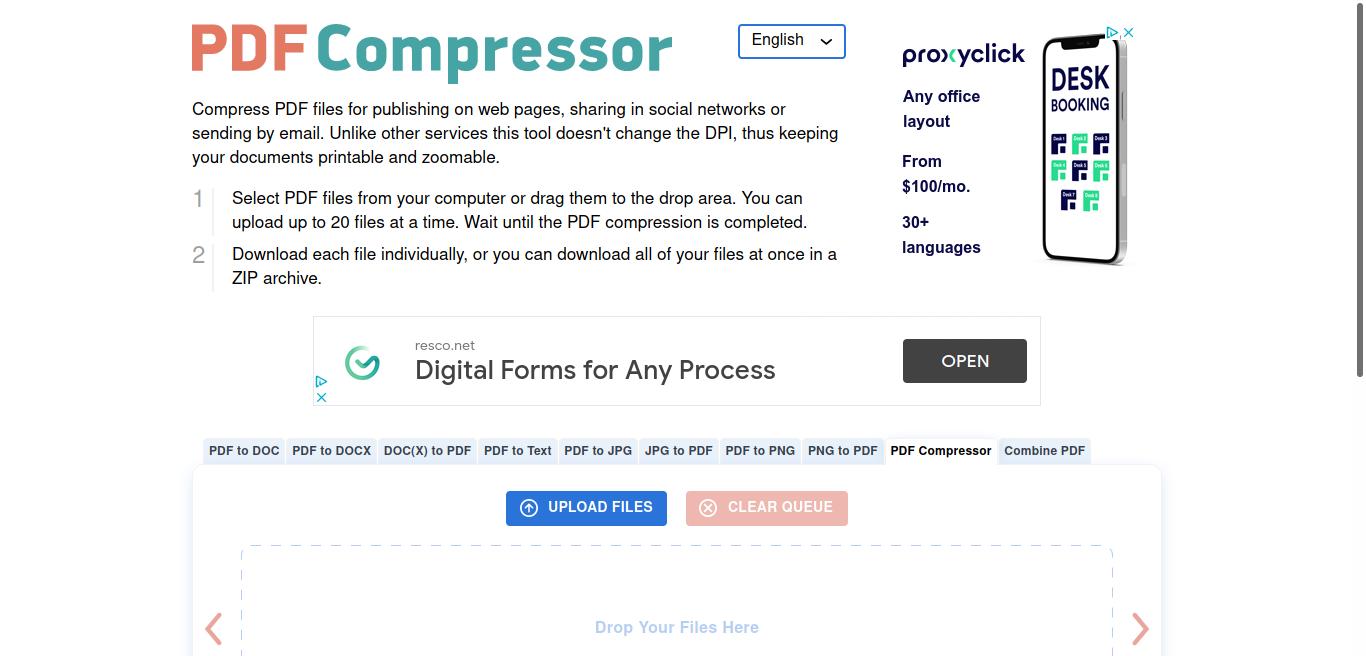 If you have any suggestion, feel free to contact me via social media or email.
---
---