ArcoLinux: it's all about choice
ArcoLinux is an Arch-based distribution considered by its creators as a 'learning project' with a lot of versions to choose.
Table of Contents
Download
You can download ArcoLinux from https://www.arcolinux.info/downloads/.
Versions
ArcoLinux has different 'versions' depending on the software installed.
ArcoLinuxL
It's the 'flagship'. It has pre-installed applications like GIMP, Firefox and VLC and it comes with the XFCE desktop.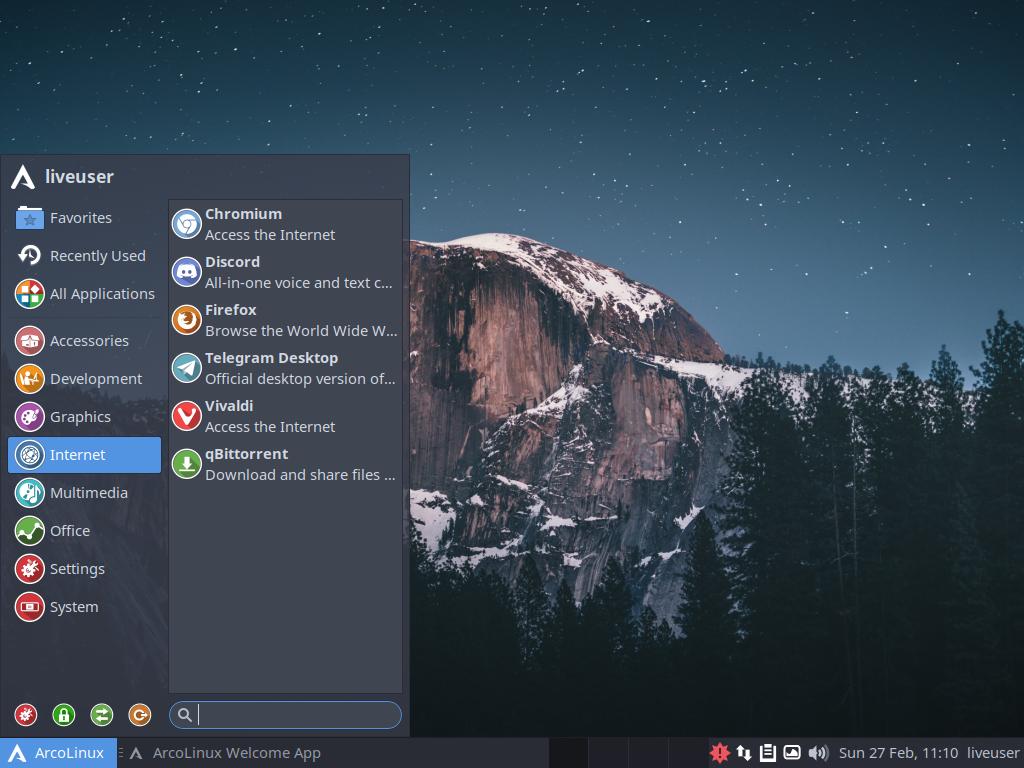 ArcoLinuxS
There is only basic applications pre-installed. It also comes with XFCE.
ArcoLinuxD
No extra software included and no desktop pre-installed.
ArcoLinuxB
With ArcoLinuxB you can create your own ISO using scripts.
Installation
ArcoLinux comes with Calamares installer with two options: a beginner or advanced installation. Beginner installation installs same software include on ISO, while Advanced installation allows you to select which kernel and packages you want to install.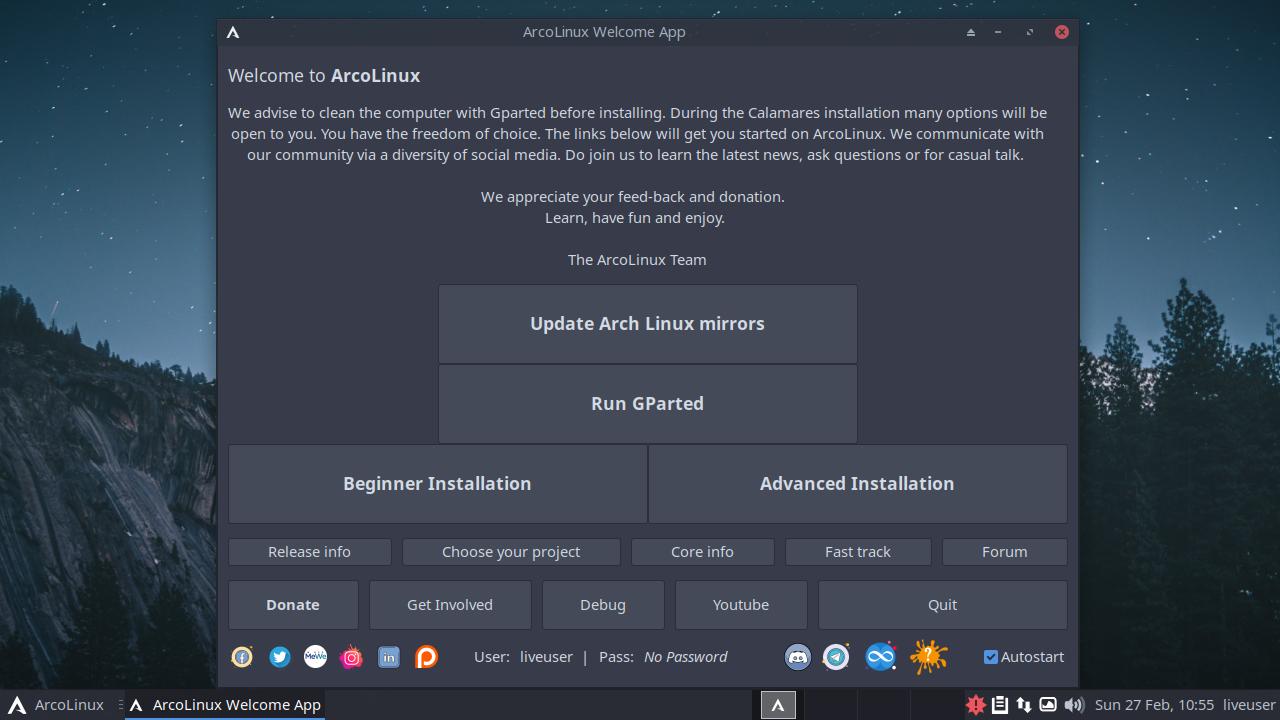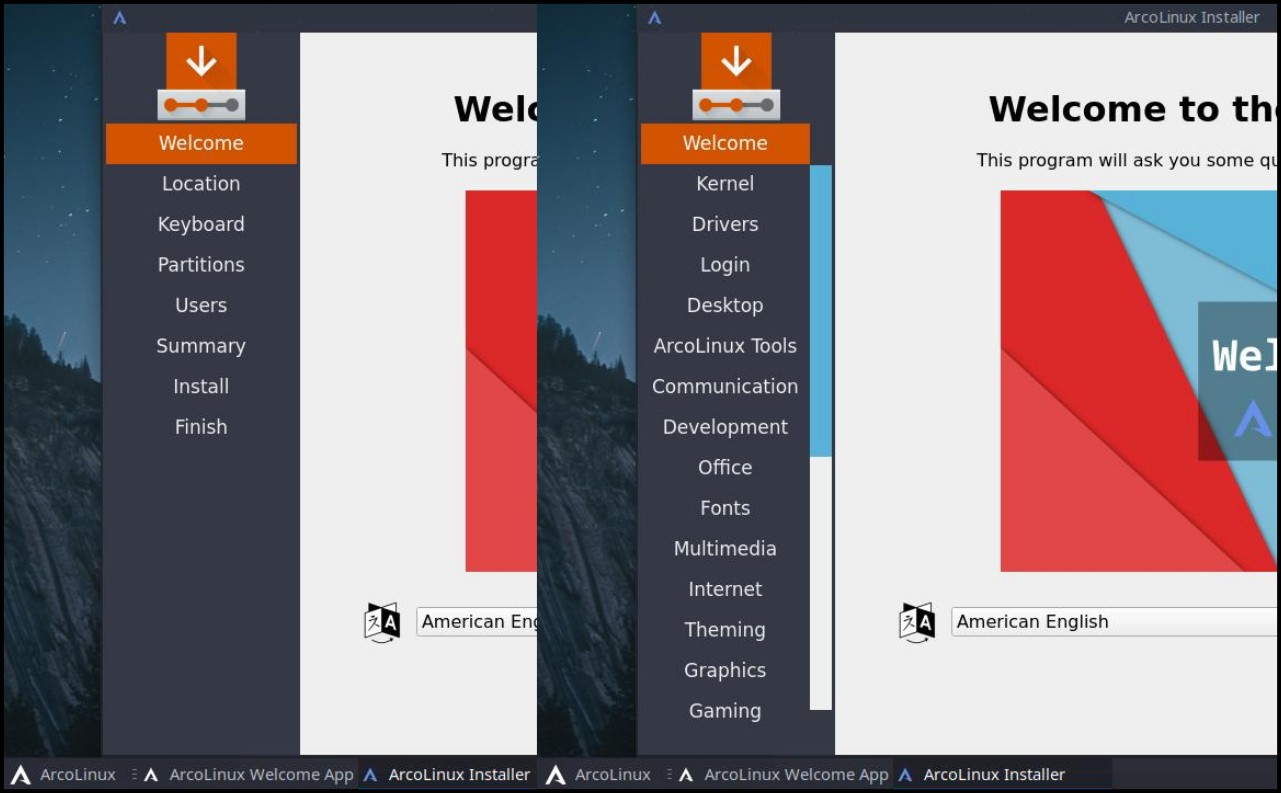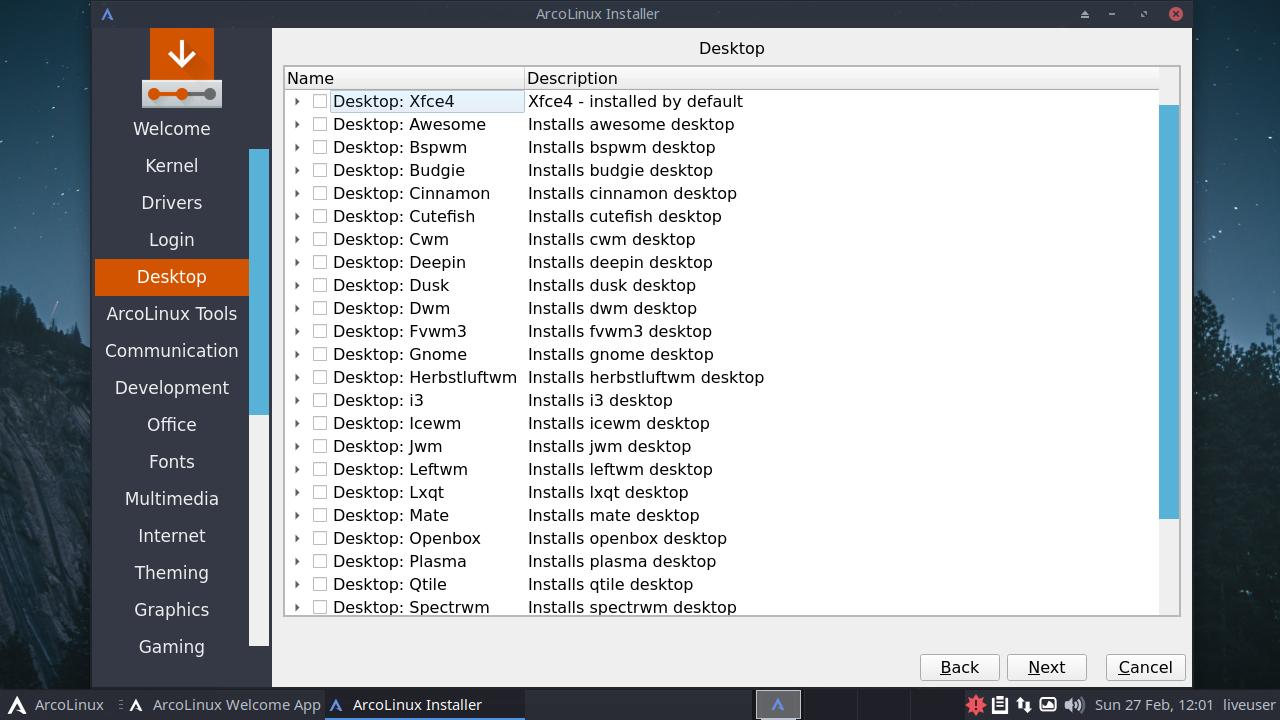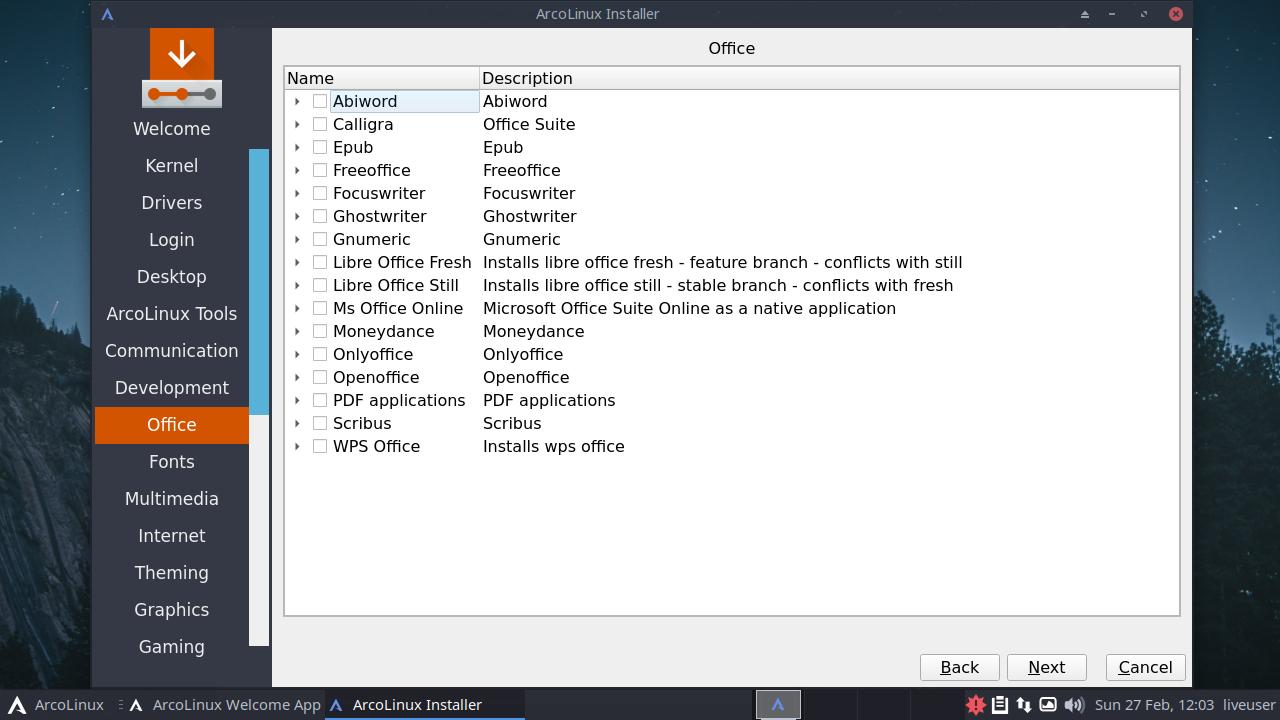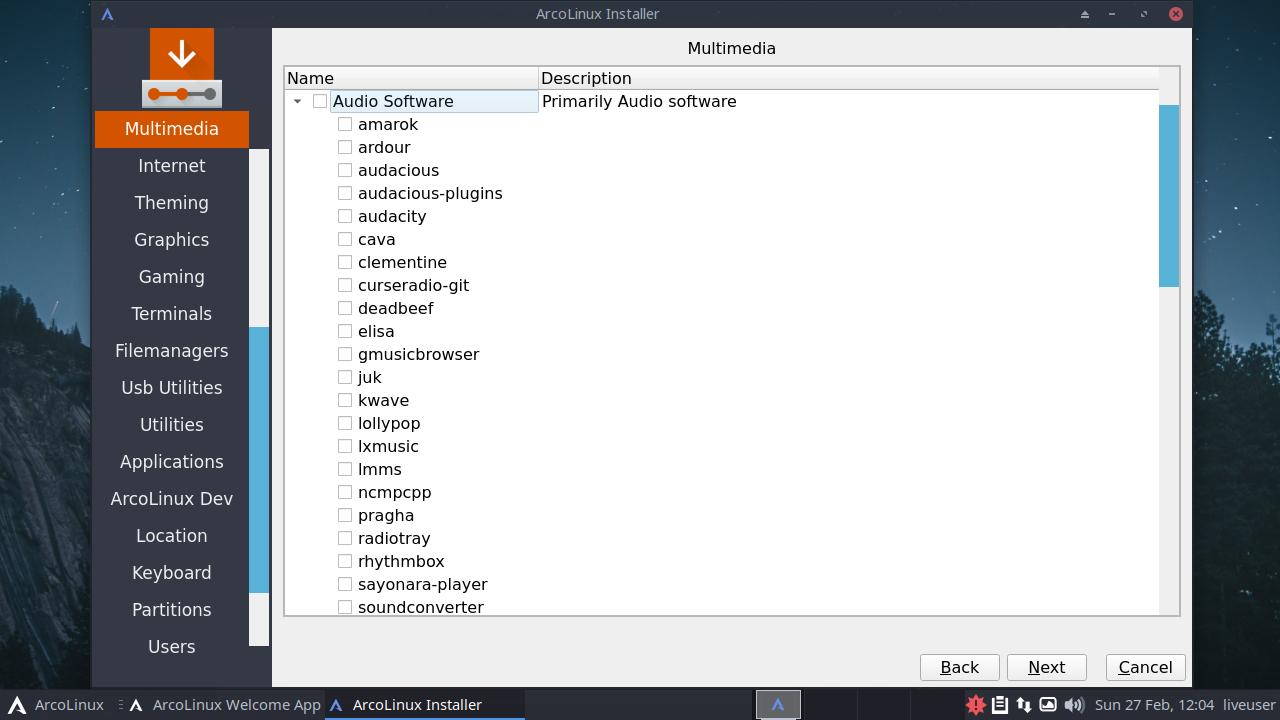 Design and applications
ArcoLinuxS and ArcoLinuxL comes with a refined version of the XFCE desktop. It looks great. Includes several themes (light and dark).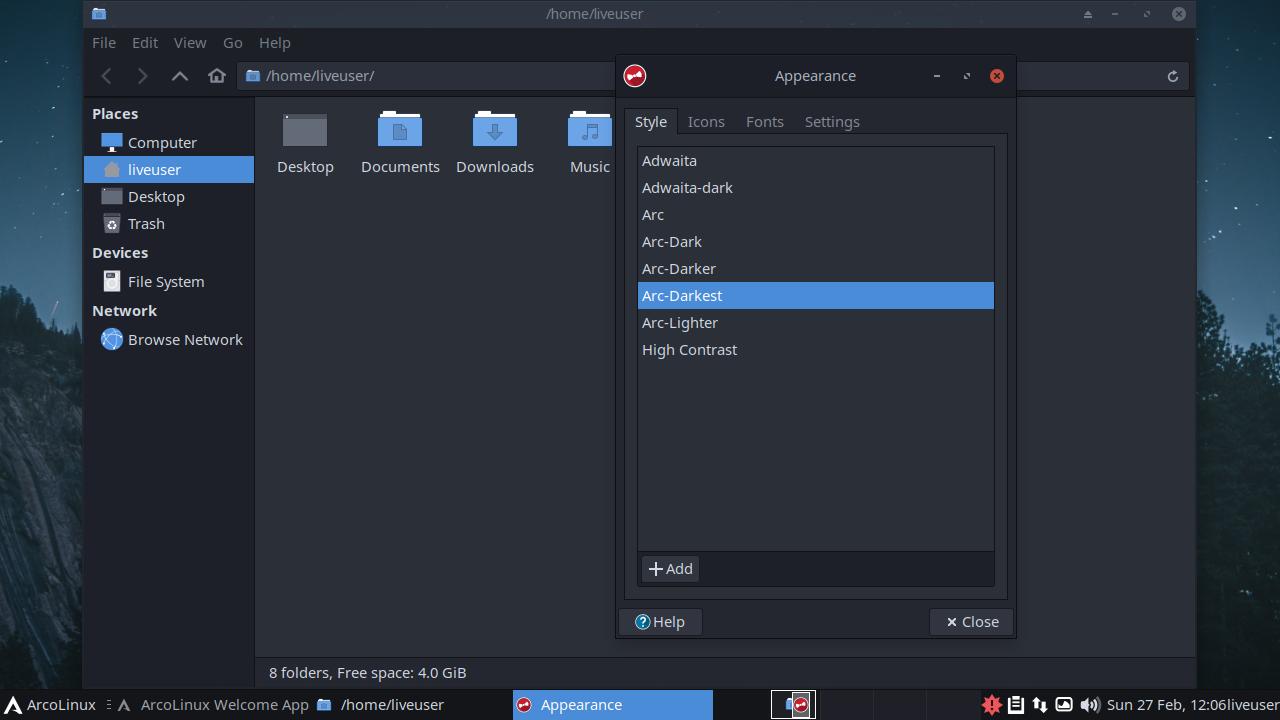 There is a GUI package manager (Pamac) where you can install software, an app called 'ArcoLinux Tweak Tool' to change ArcoLinux settings like which desktop to use, add users, change display manager settings, and more.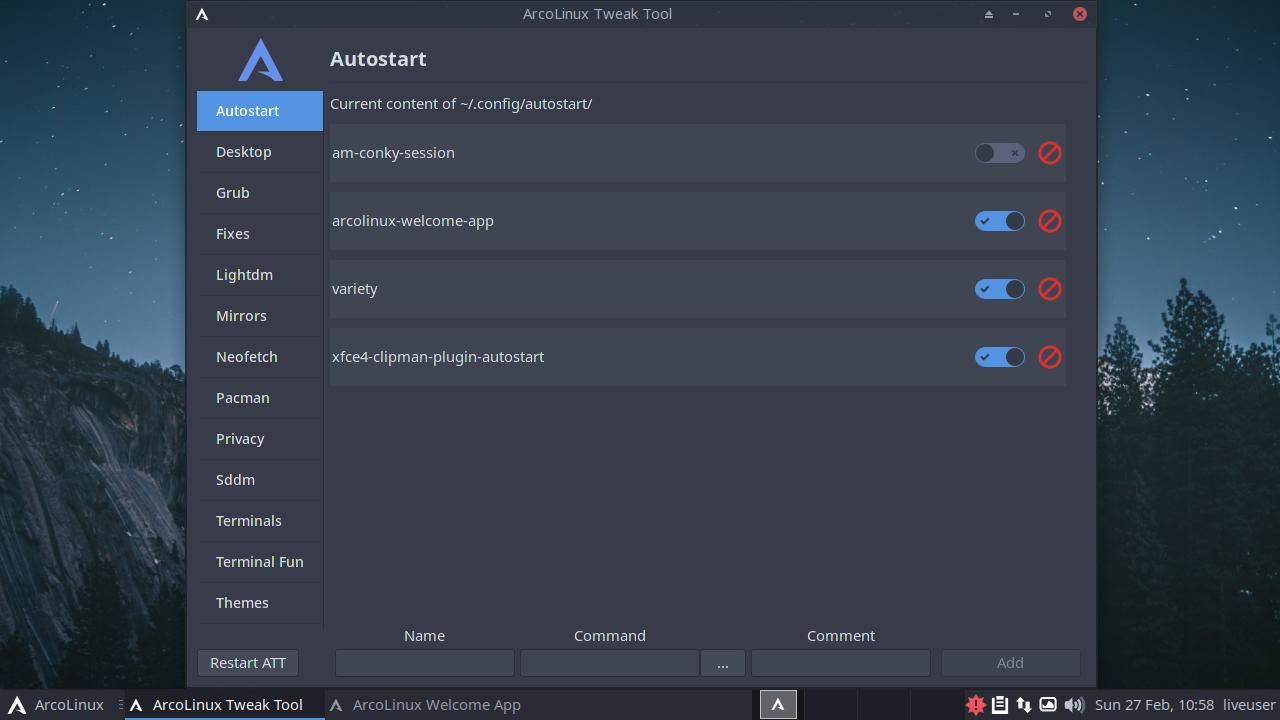 ArcoLinux is a great project for everyone: you can choose ArcoLinuxL and the beginners installation if you want an easy to install Arch-based system, or choose ArcoLinuxS (with Advanced installation) or ArcoLinuxD if you want to choose everything to create your own distro.
If you have any suggestion, feel free to contact me via social media or email.
---
---