Broot: an enhanced 'tree' command
Broot allows you to get an overview of a directory in an interactive way that works much better than 'tree' on folders with many files.
Table of Contents
Installation
You can download precompile binaries from https://dystroy.org/broot/install/ or search on your system repositories (it's available on Arch Linux).
There is a companion function called br that allows to do a cd when you press ALT + Enter when a directory is selected on broot. When you start broot for the first time it will ask you to install this shell function (you can also run broot --install).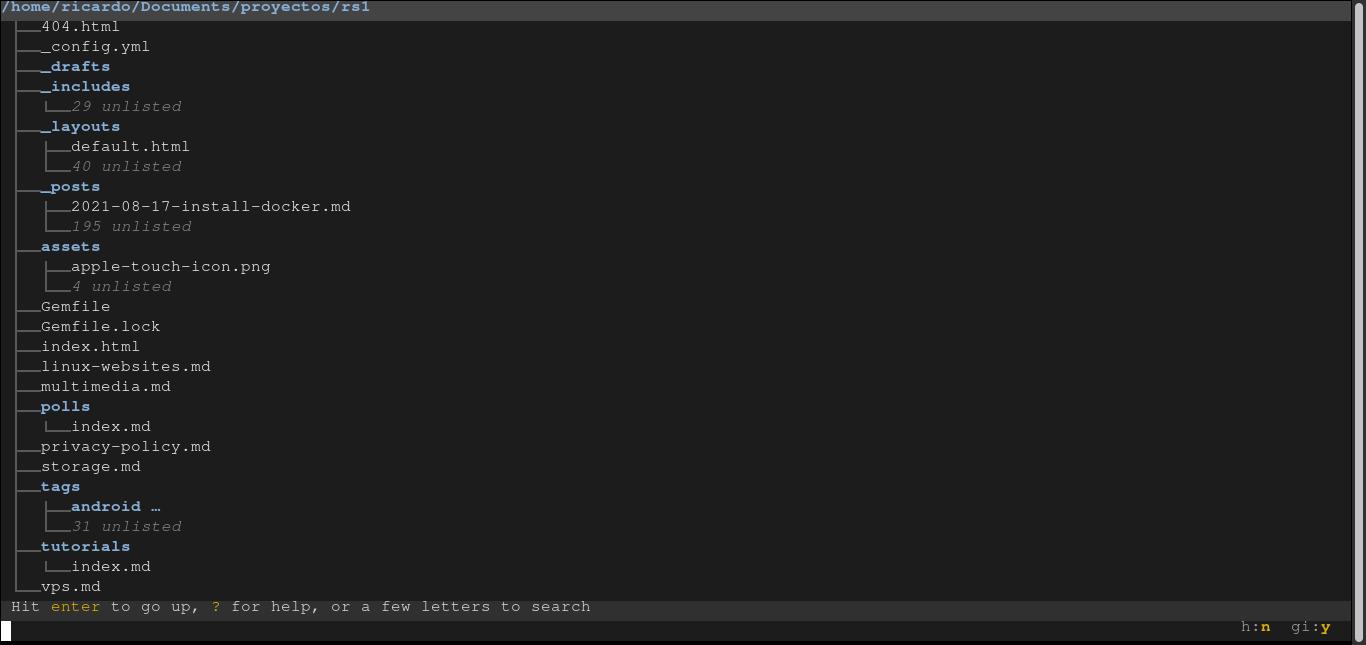 Usage
Run br (or broot if you haven't installed br) on a terminal. You will see a tree view for the current directory. Use arrow keys to move around, Enter to open a file or folder, ALT + Enter to close Broot and cd to the selected directory. Search by just typing the letters. Press Ctrl + C to close Broot.
A simple but powerful command to replace tree.
If you have any suggestion, feel free to contact me via social media or email.
---
---