Converseen: easy batch image conversion tool
Make batch image processing: change format, size, compression, rename and more with this graphical tool.
Converseen can be installed from the repositories of most popular operating systems (Debian/Ubuntu, Arch, Fedora).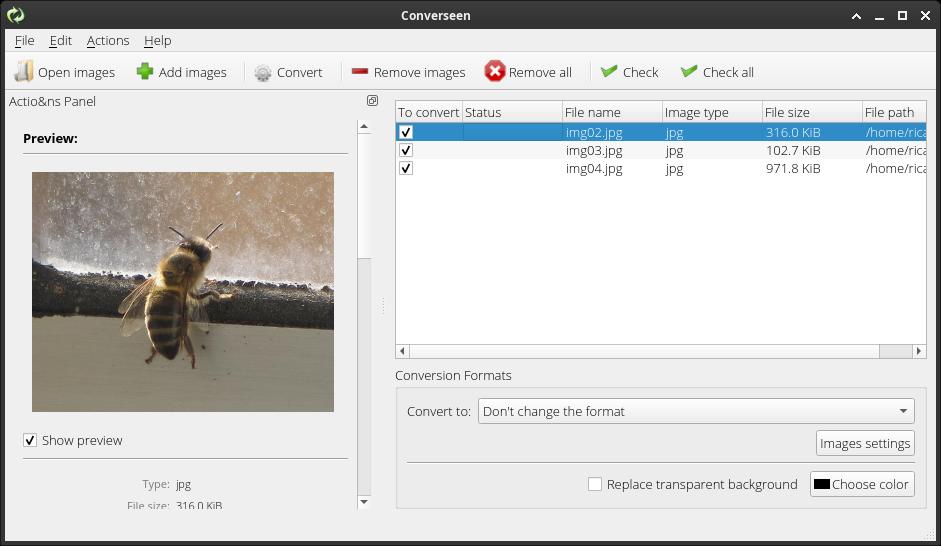 Open Converseen, click on 'Open images' to add the image files you want to process (it supports more than 100 image formats), select the modifications (change format, size, compression, rotation, output file location and name).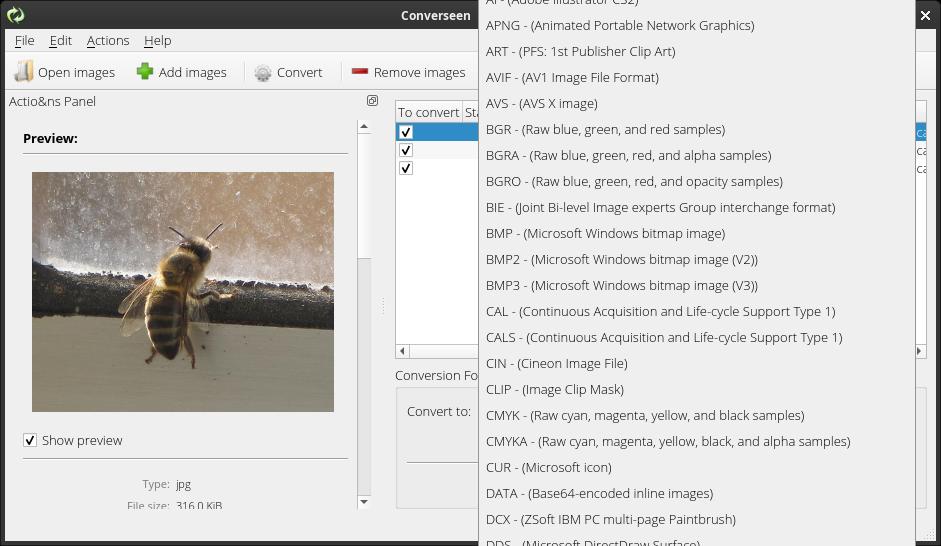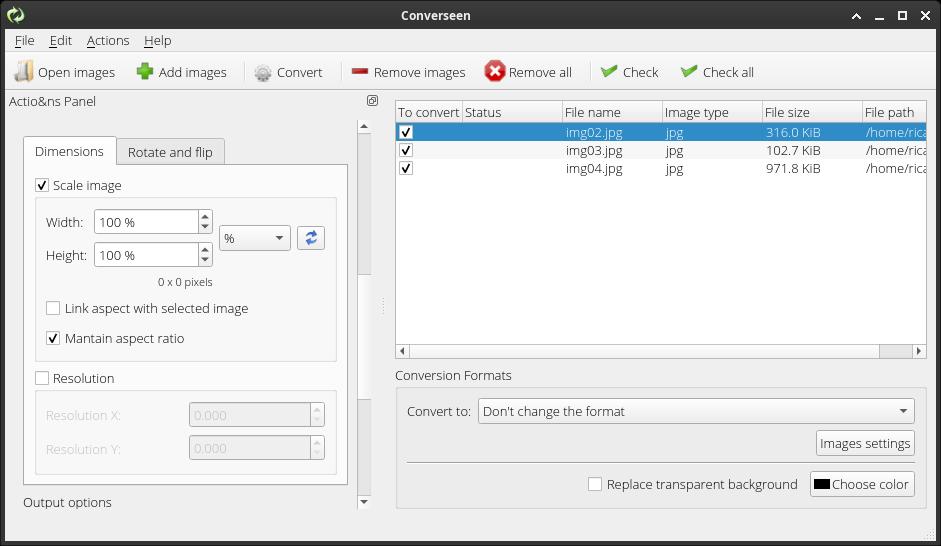 To add more images to the list, click on 'Add images'. If you are ready to process your images, remember to click on the checkbox of each image or press 'Check all'. Then, click on 'Convert'.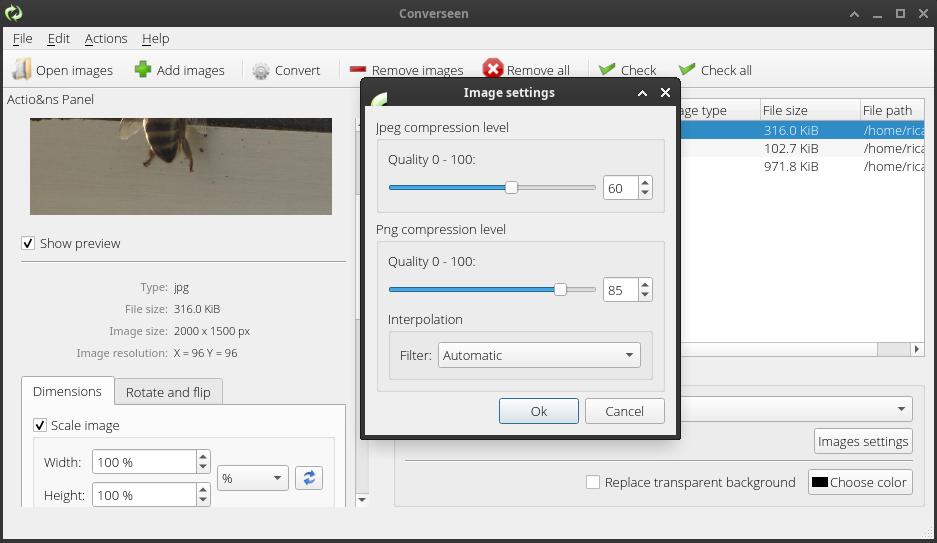 Converseen usually works as expected, but sometimes bugs appear: when you click on 'Convert', it says there are no images to convert (when checkbox are selected), thumbnails don't show correctly, some minor design errors ('Acti&ons Panel'?). Application updates every two/three months, so these errors will probably be fixed in the future.
Converseen is a great, easy to use app for batch image processing that only needs a bit of polishing.
If you have any suggestion, feel free to contact me via social media or email.
---
---