MakuluLinux Shift: change between 8 desktop layouts with one click
MakuluLinux Shift is an Ubuntu-based distro with an interesting feature: you can change between 8 desktop layouts (16 if you buy the 'Pro' option) without needing to log out.
There are two versions: 'Free' and 'Pro' (paid). 'Free' version has some limitations besides the number of available desktop layouts: the changes you make to one desktop layout are not saved, no touch gestures, no 'special effects'. Pro build costs $30. I am going to review the free version.
Table of Contents
Installation
Go to https://www.makululinux.com/wp/download/, scroll down to 'Download Links' for MakuluLinux Shift (Makulu team also offers a system with Android support: MakuluLinux Droid). Download ISO file and create a bootable USB with it. MakuluLinux comes with a Live system, so you can try it before installing it.
When booting the Live system, you may see a command prompt: just wait some seconds, a 'particular' welcome presentation will display and show MakuluLinux Shift features. After that, you'll be able to choose between 8 desktop layouts.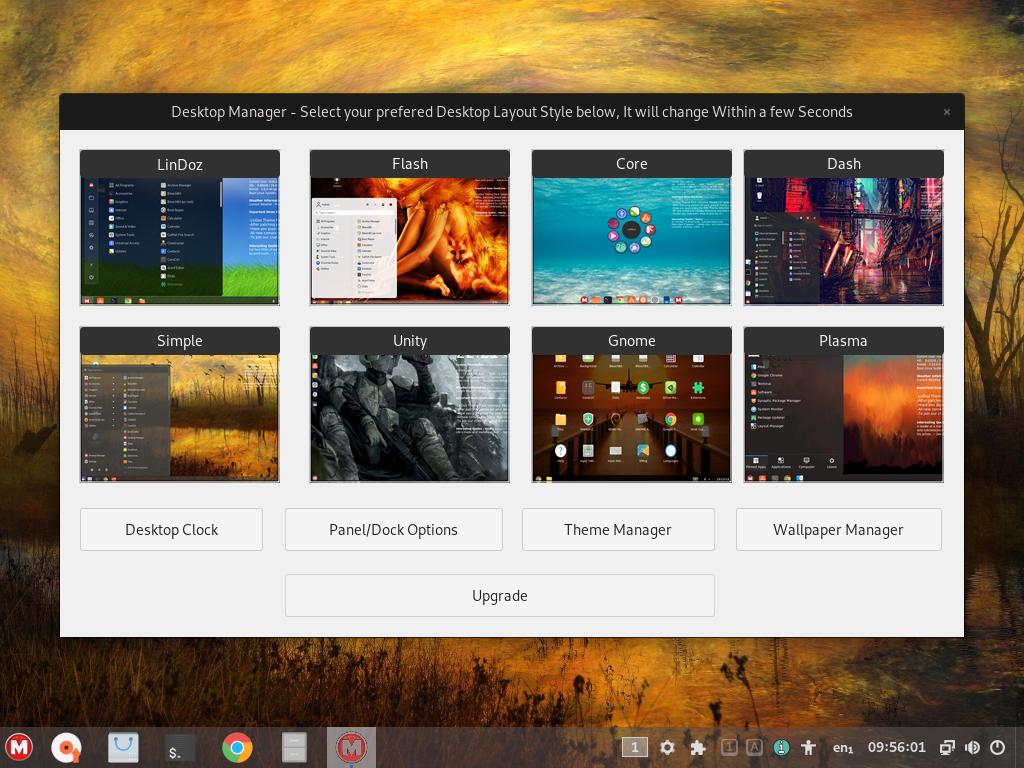 To install the system, click on the appropriate desktop icon. Installation process is simple and easy.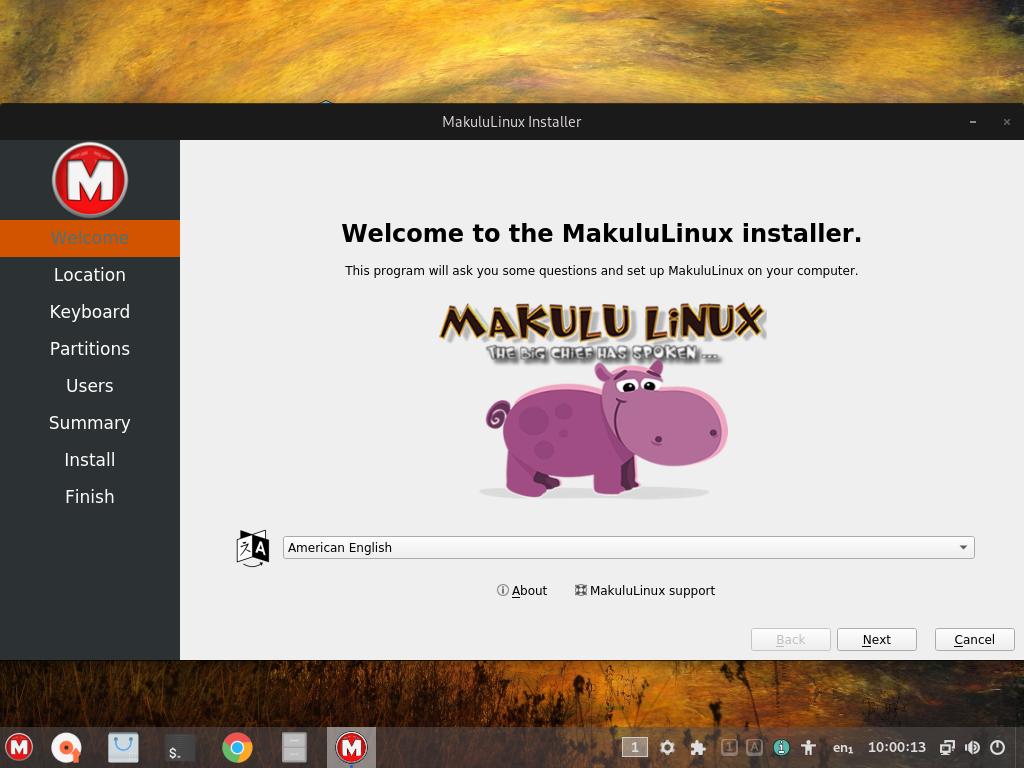 After installation, you can reboot or continue using the Live system. If you reboot, and after log in, a 'Setup Manager' window will display and you will be able to set some system settings, like language, drivers, firewall, and backups.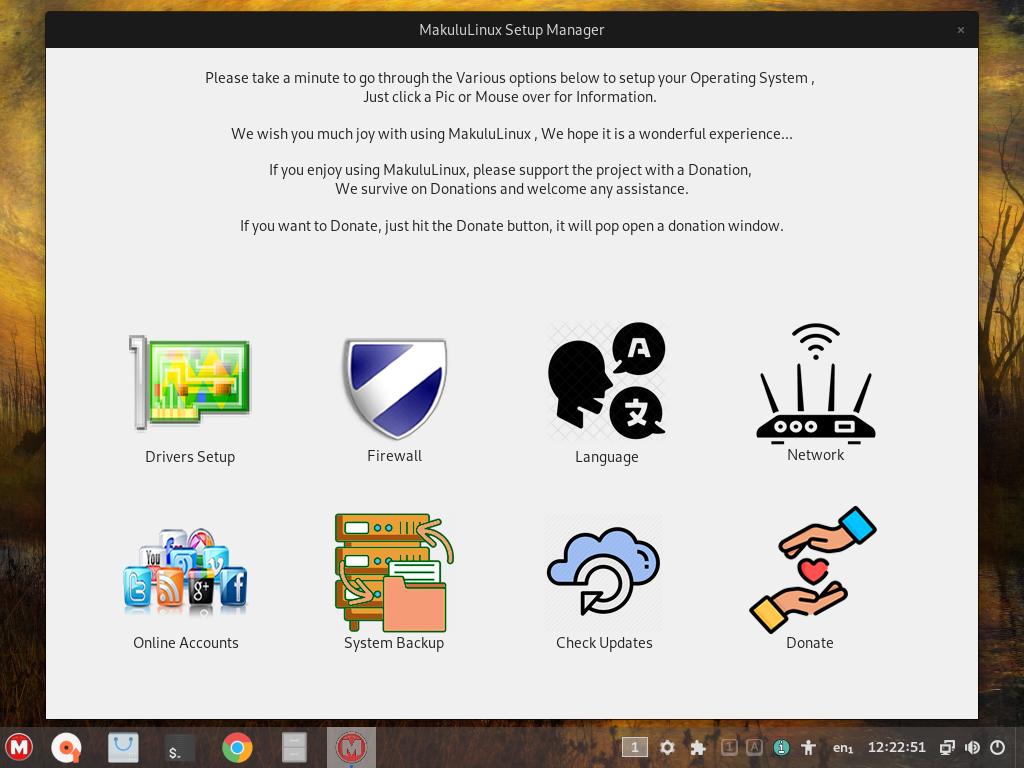 Design
The login screen is strange: a black background and a virtual keyboard, but it works.
You can change the desktop after installing the system, just click "Desktop Manager" icon.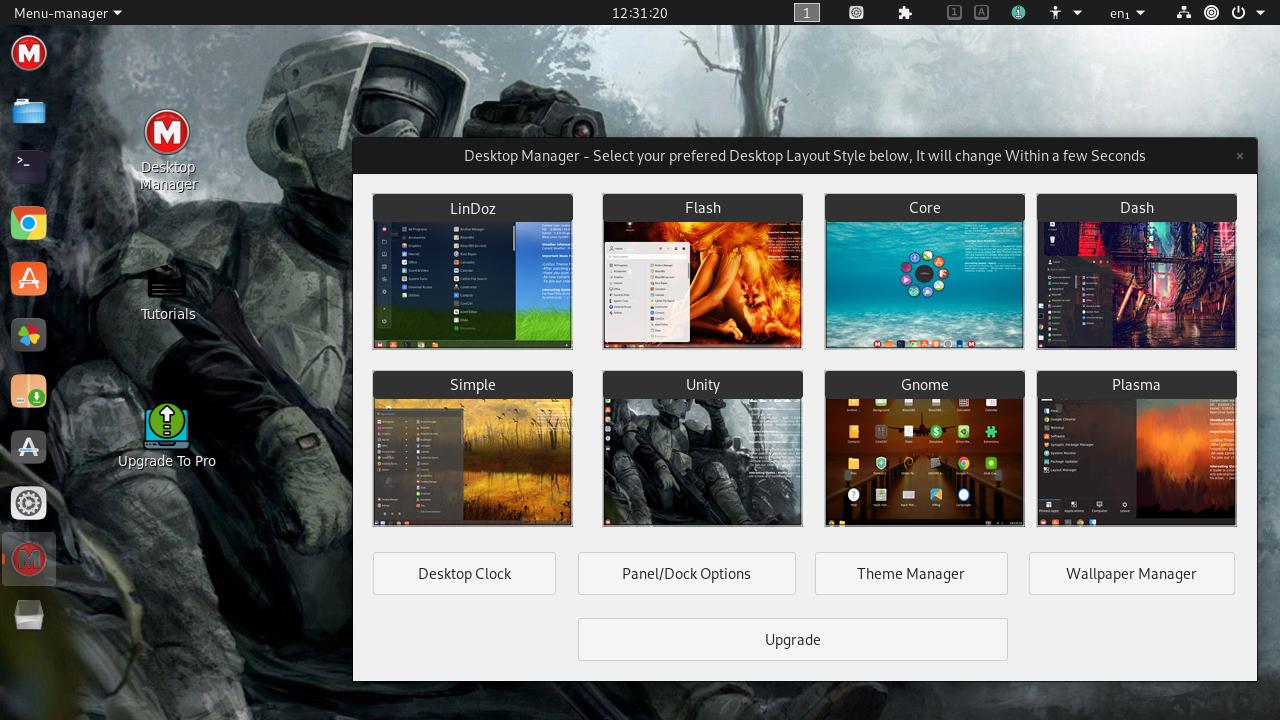 All desktop layouts look fine, and are based on popular desktop environments: GNOME, KDE Plasma, Unity, etc. If you click 'Theme Manager' button, you can change the cursor and color theme, but remember that those changes will be reset if you change the desktop layout (but they will remain after reboots).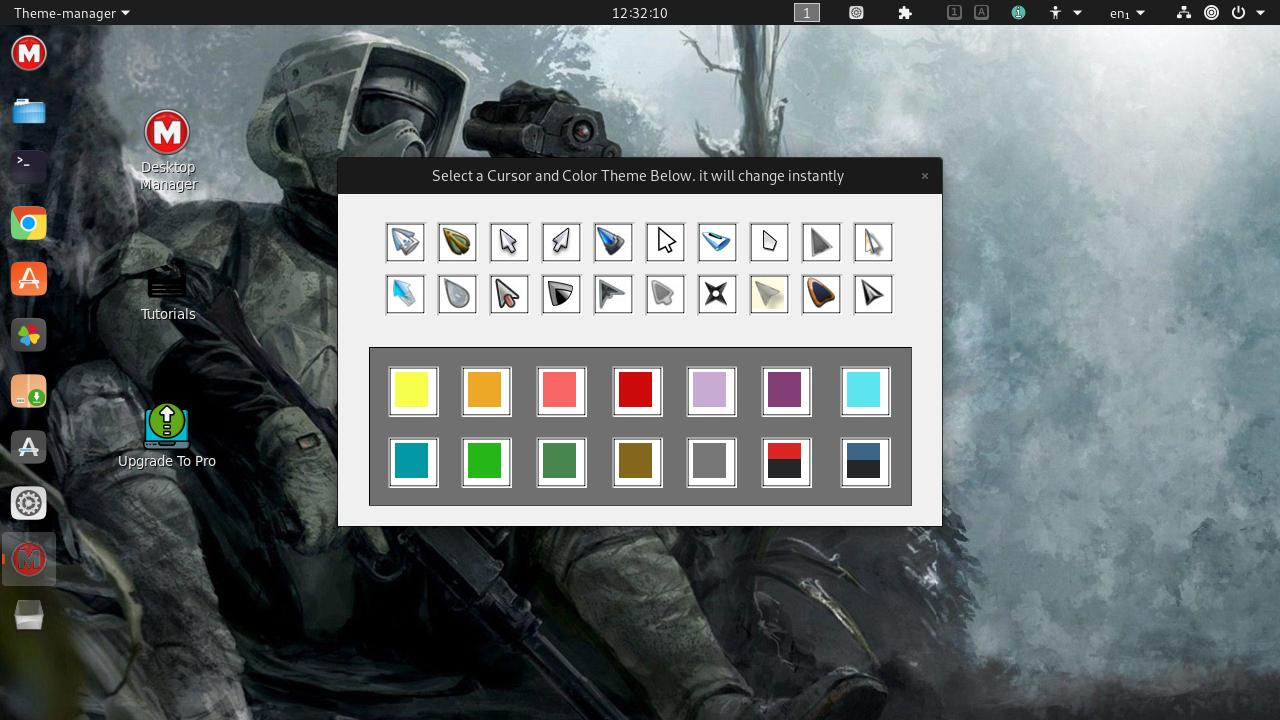 Apps
Preinstalled apps include Nemo (file manager), Google Chrome, nomacs (image viewer) and other basic software. There is a graphical package manager (Software Center), compatible with Flatpak and Snap.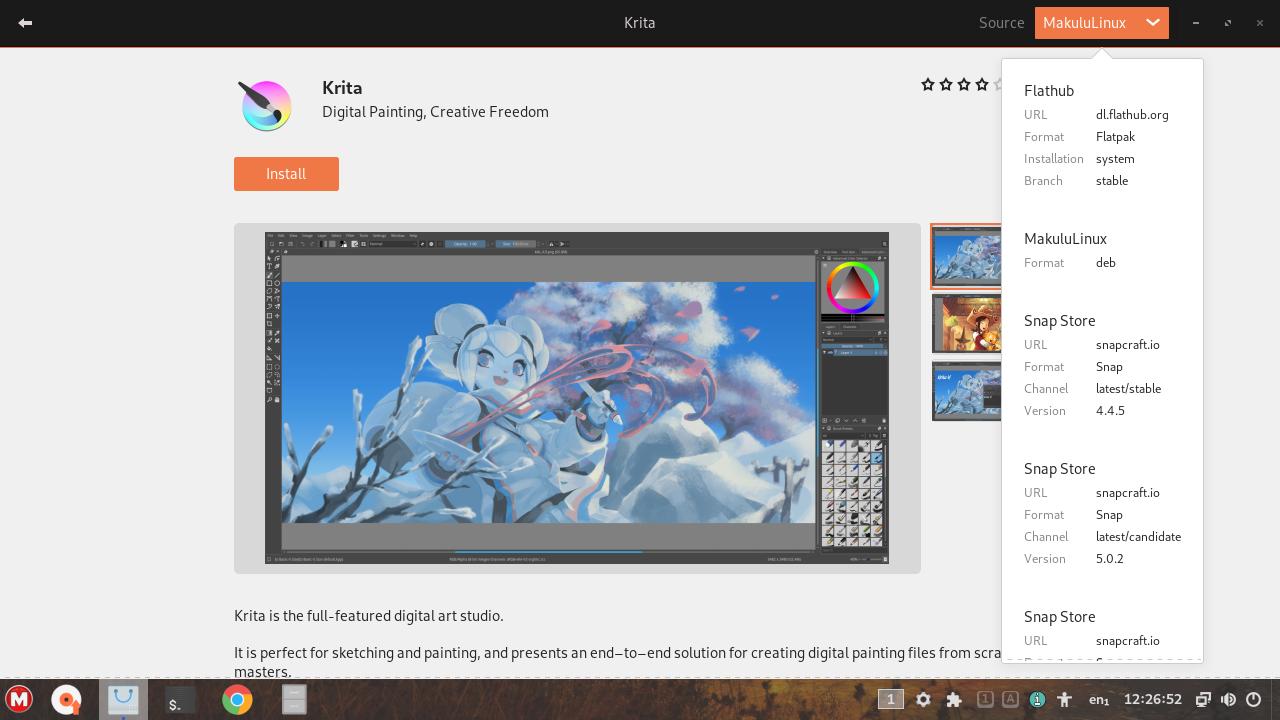 You can also use Synaptic Package Manager or apt.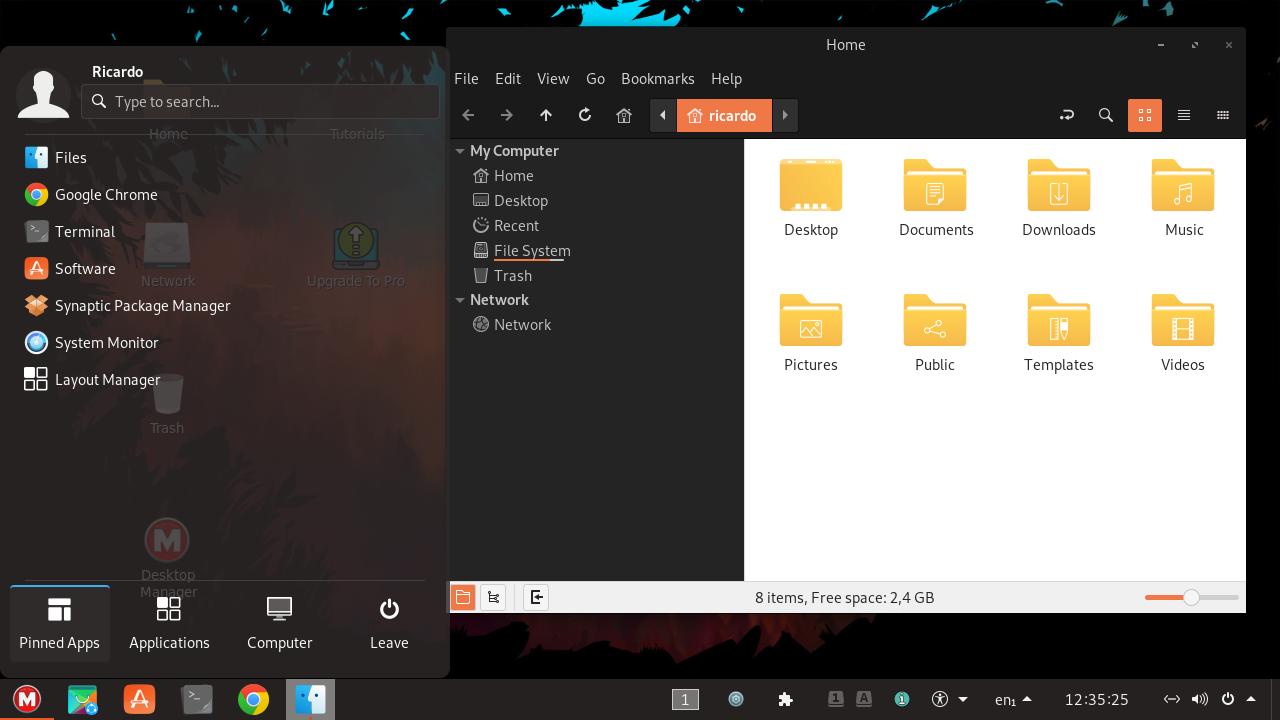 If you have any suggestion, feel free to contact me via social media or email.
---
---