Audio editors for Linux: CLI and GUI
There are lots of image and video editors on Linux, but only a few audio editors. In this post I will show you some command-line and graphical sound editors.
Table of Contents
Audacity is the most popular sound editor, although in the last few years there has been some controversy around this program because of its privacy policy. Because of that, keep in mind that some repositories don't have the latest version of Audacity.
Audacity has everything you may need: easy cut and join, multiple track support, sound generator, filters, etc. Available on Flatpak, Snap and on most operating system repositories.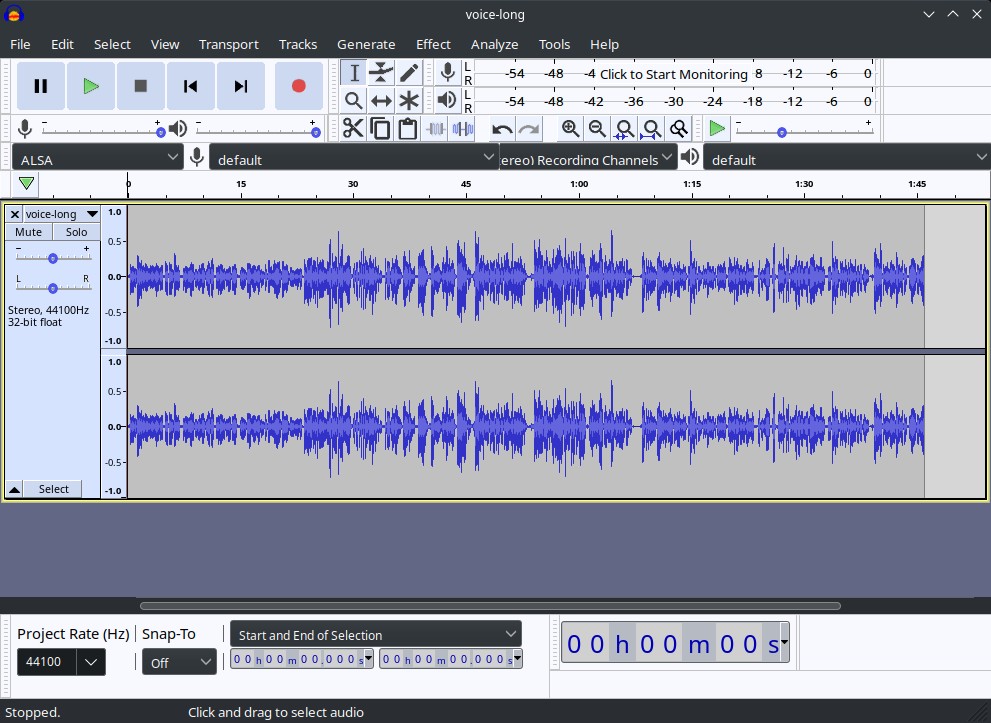 Sound editor from KDE community. Simpler than Audacity, also has multiple track support and a few filters. It can be a good choice for basic editing.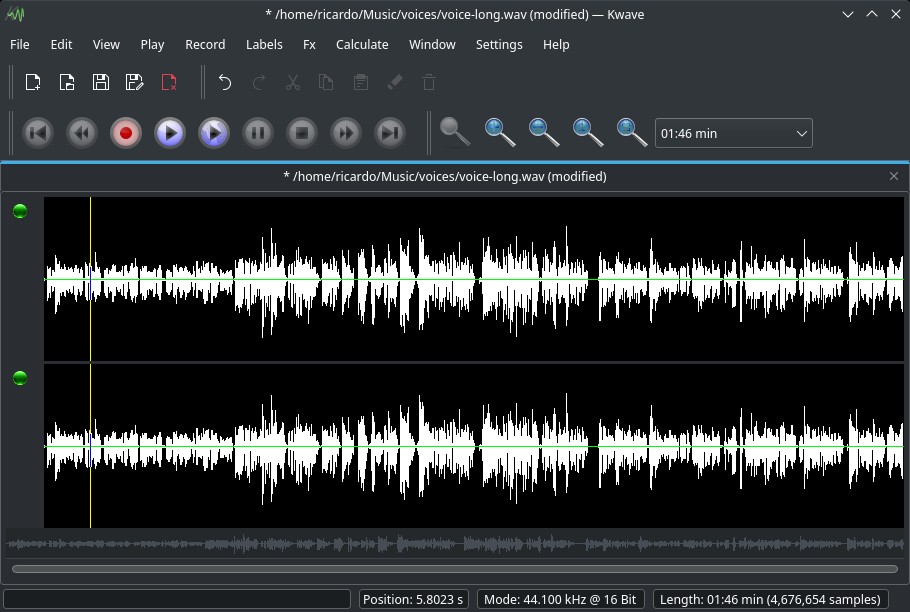 This command-line utility can read and write in several audio formats, make cuts or add effects. You can check my post about SoX.
If you have any suggestion, feel free to contact me via social media or email.
---
---