Nitrux: a different Debian distribution
Are you looking for a unique operating system based on a well-known distribution? Nitrux has lots of special features but it's built from Debian.
Table of Contents
Features
Built from Debian.
Custom KDE Plasma desktop (NX Desktop).
Without systemd, it uses OpenRC as init system.
Emphasizes the use of AppImages to manage the software.
Includes Maui Apps, a suite of convergent applications.
Only open source software included. Optional linux-libre kernel available.
Installation
There are two versions to download on https://nxos.org/english/nx/:
Minimal: without NX Desktop, just a basic desktop with a terminal to install other desktop environments and apps.
Standard: with NX Desktop, Maui and KDE apps, other popular software.
I recommend you to download the Standard version unless you want a custom install. Download the ISO file and create a bootable USB from it (using Etcher, dd, etc.). Boot your computer from the USB drive.
Installation process is simple, but make sure to select the right option before clicking 'Next' on each window.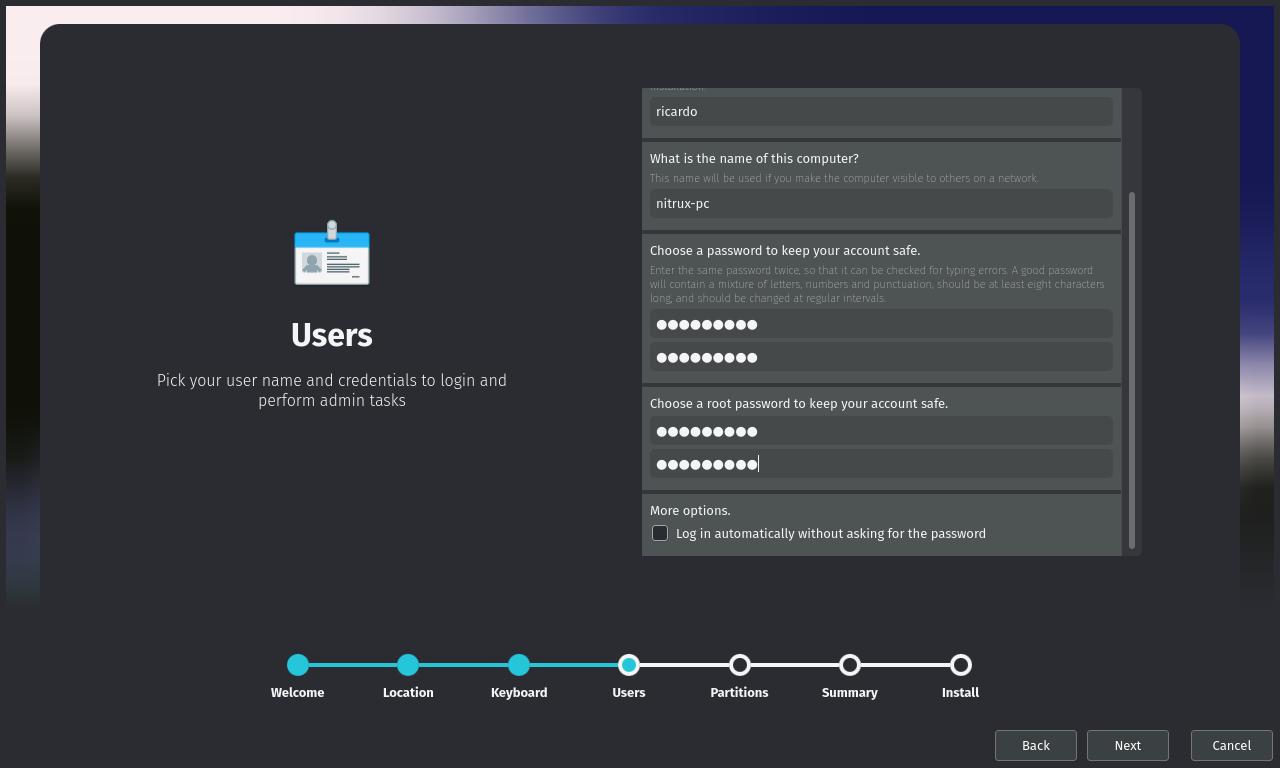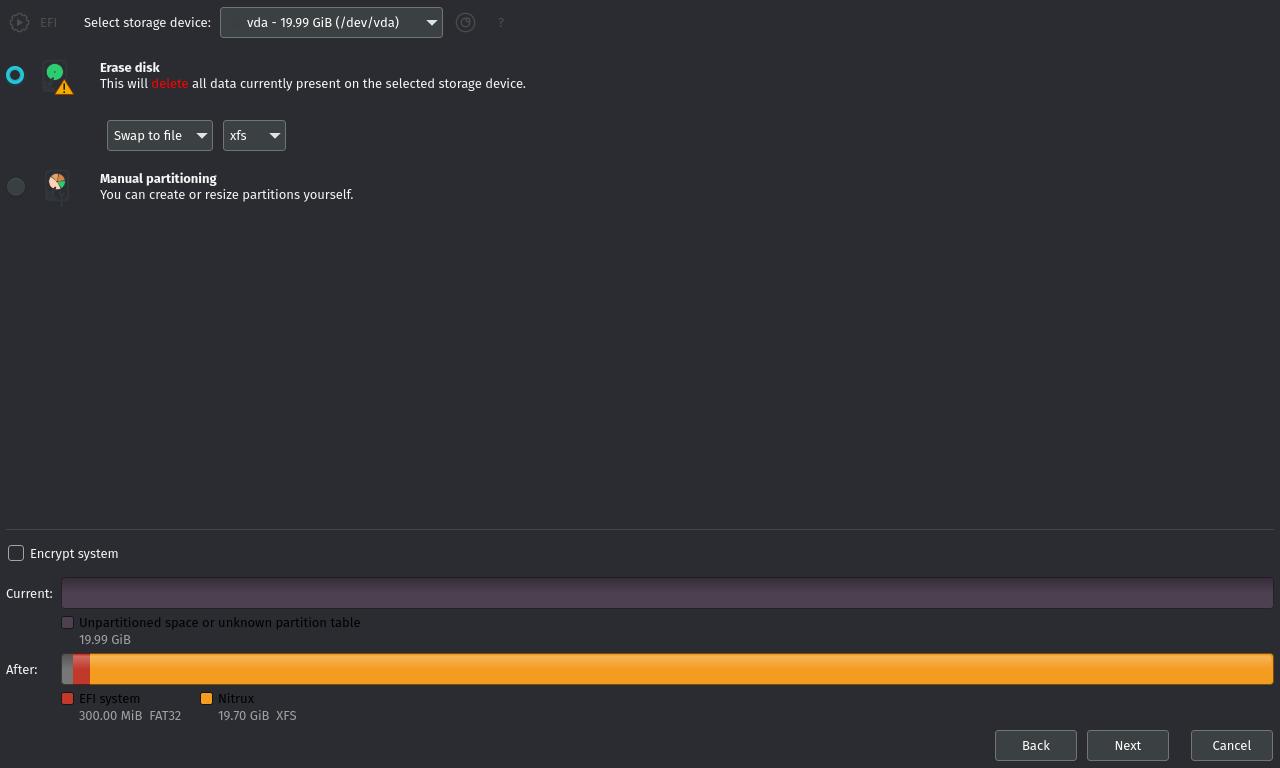 Design
Once the installation completes and after a reboot, you can log in and enter to the beautiful (in my opinion) NX Desktop.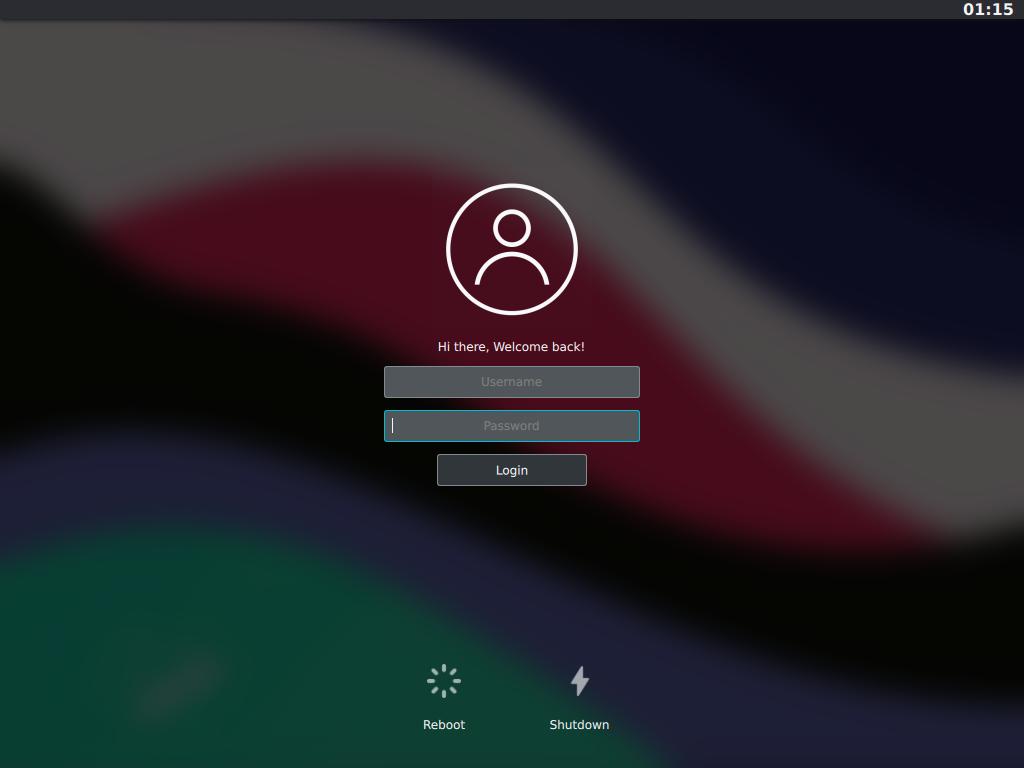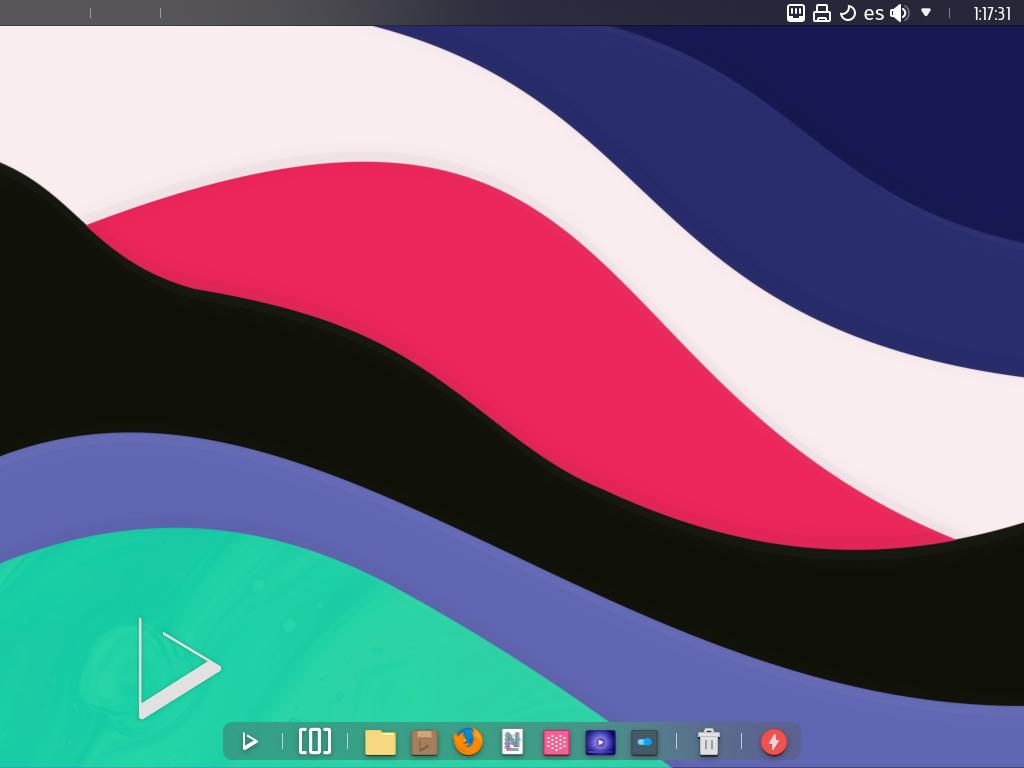 Nitrux desktop is a mix of several desktop environments: it has a program menu similar to GNOME's (click on the triangle icon to open it), some KDE apps, a bottom bar like in ElementaryOS, a top bar what works similar to macOS,… But all is well-integrated and makes a great user experience.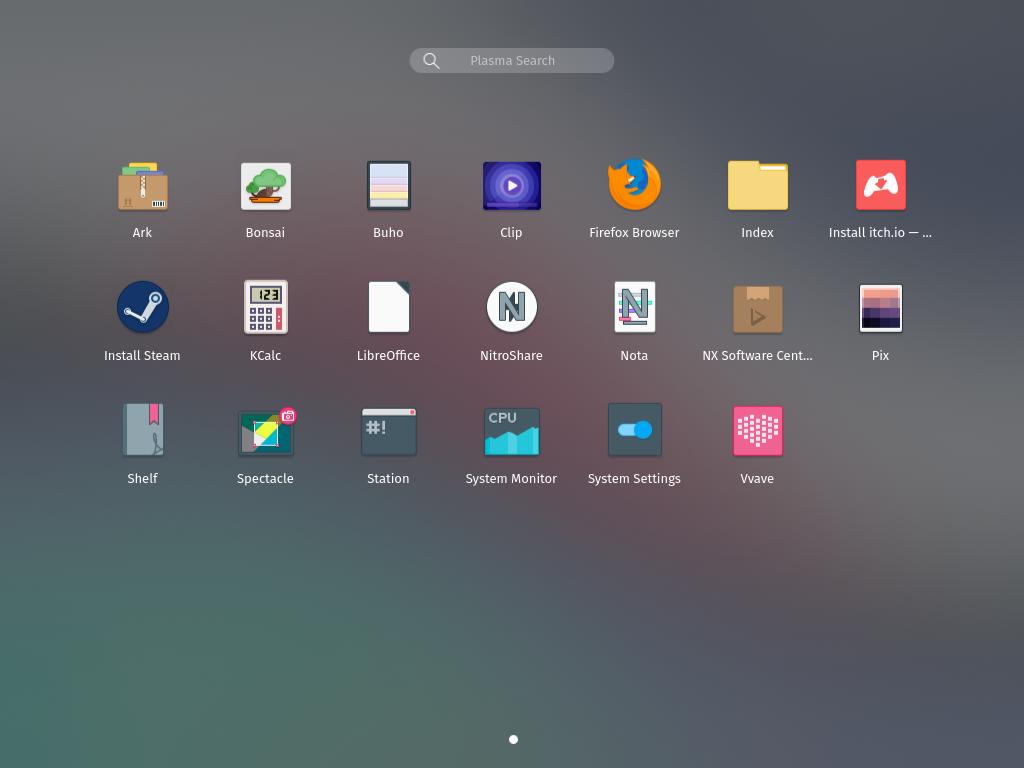 Apps
Preinstalled apps are a mix of Maui (Vwave, Index), KDE (Spectacle, KCalc, Ark) and other popular software like LibreOffice and Firefox.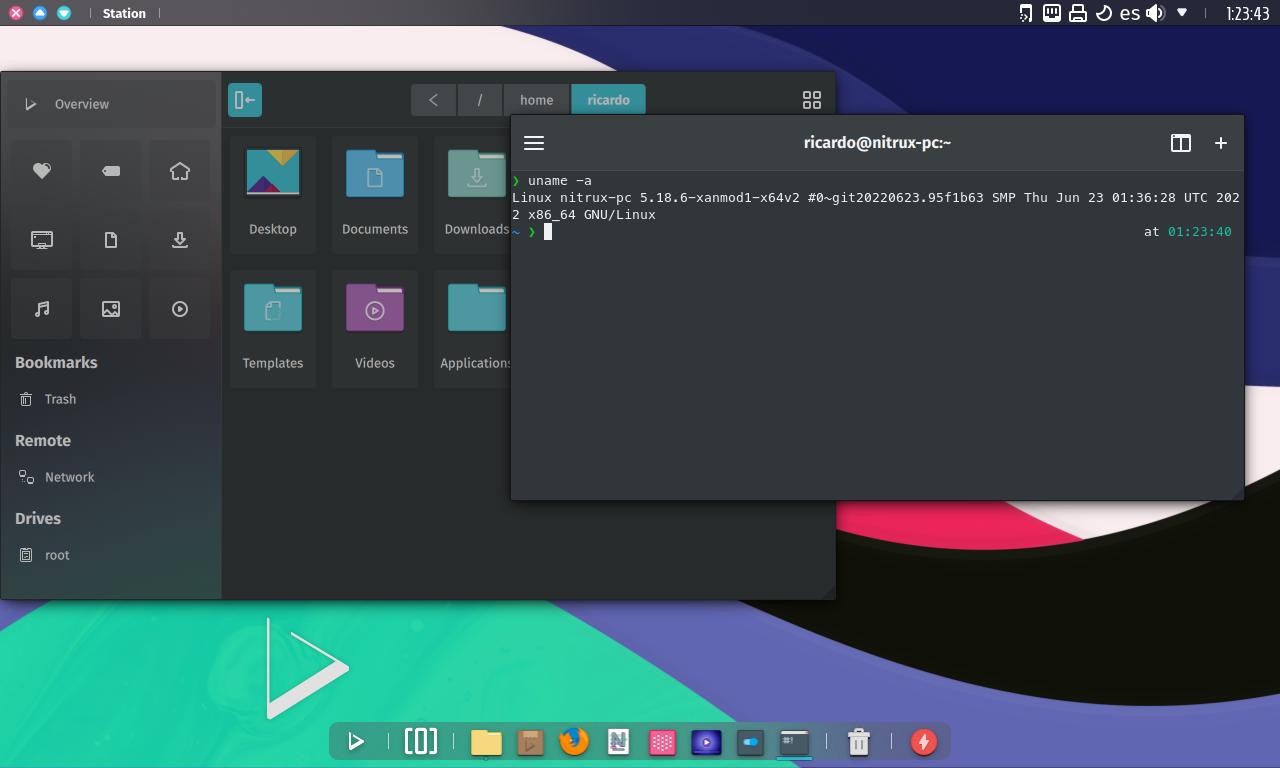 Nitrux only installs a basic suite of applications. To install more, there are several options:
NX Software Center: a graphical package manager similar to GNOME's one or KDE Discover, but this one only "installs" AppImages.
PackageKit Console Client (pkcon): a command line package manager that installs Debian packages (although Nitrux strongly emphasizes the use of AppImages). pkcon commands are easy to learn: pkcon install, pkcon remove, pkcon update. Run man pkcon for more info.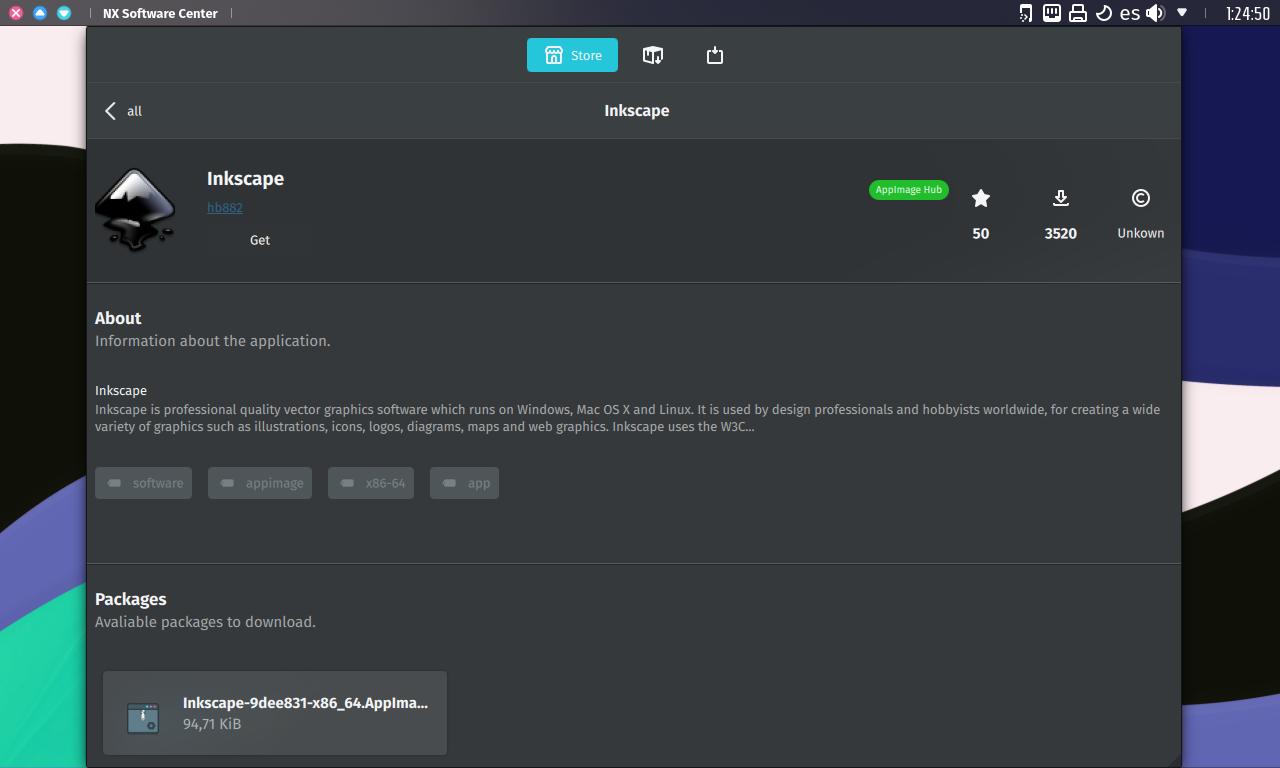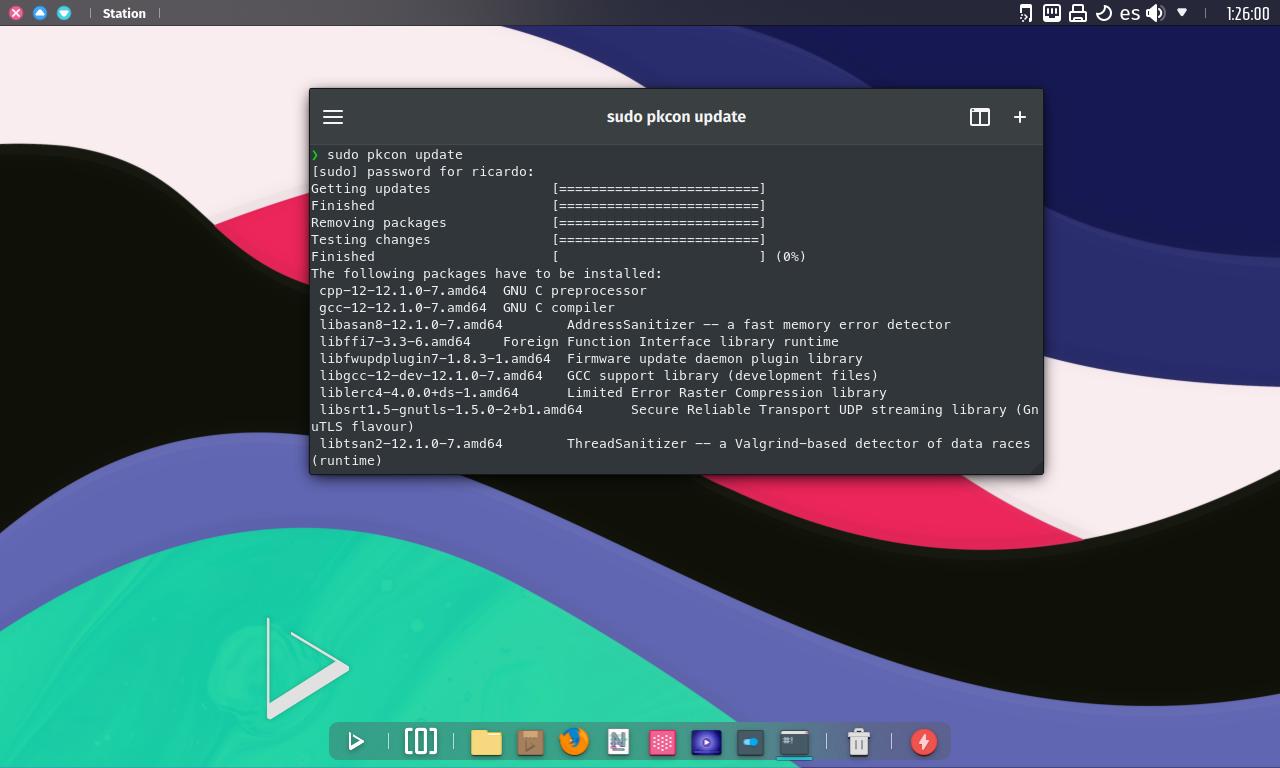 Finally, when you want to shutdown your computer, press the 'lightning' icon on the right of the bottom bar.
If you have any suggestion, feel free to contact me via social media or email.
---
---