openSUSE: a system for sysadmins, developers and desktop users
openSUSE is a stable operating system for servers and desktop computers which beginners and experienced users can use.
Table of Contents
Versions
There are two main versions of openSUSE: Leap and Tumbleweed.
Leap is the openSUSE's regular release. It's the most stable version.
Tumbleweed is a rolling release system. It contains the latest stable packages.
Installation
Both Leap and Tumbleweed have offline and network images. Choose offline images if your computer doesn't have Internet access. Download ISO file and install it on a USB using a USB imager tool.
Installation steps are easy to understand (the same on Leap and Tumbleweed).
The list of repositories differ depending on the version you install.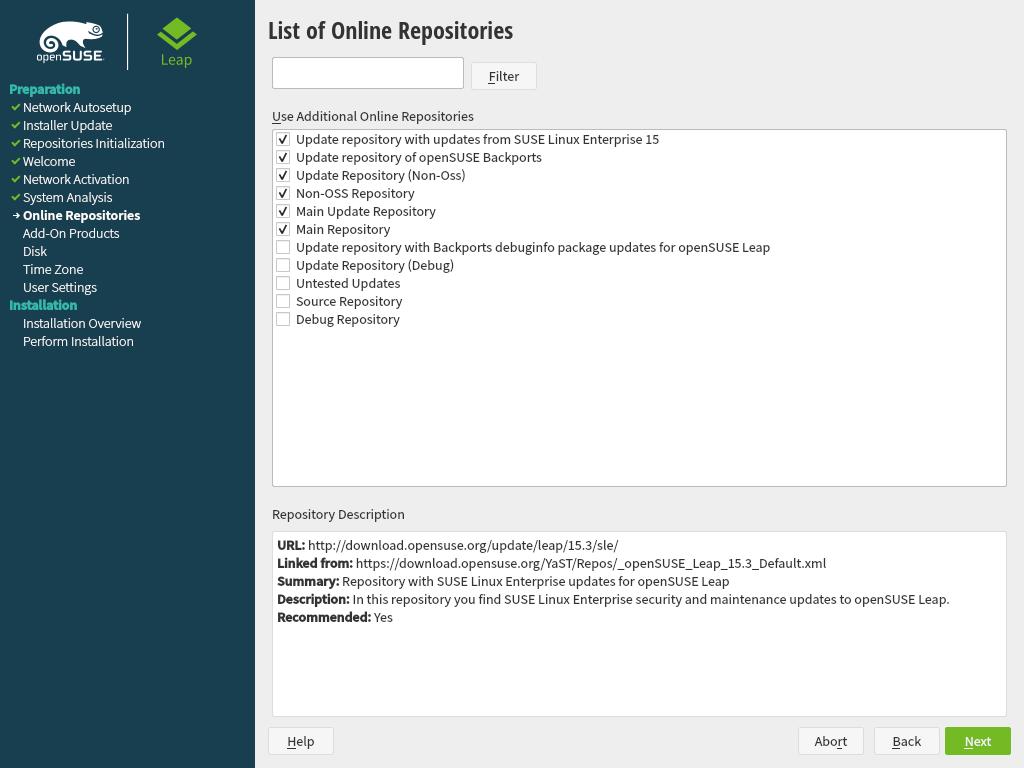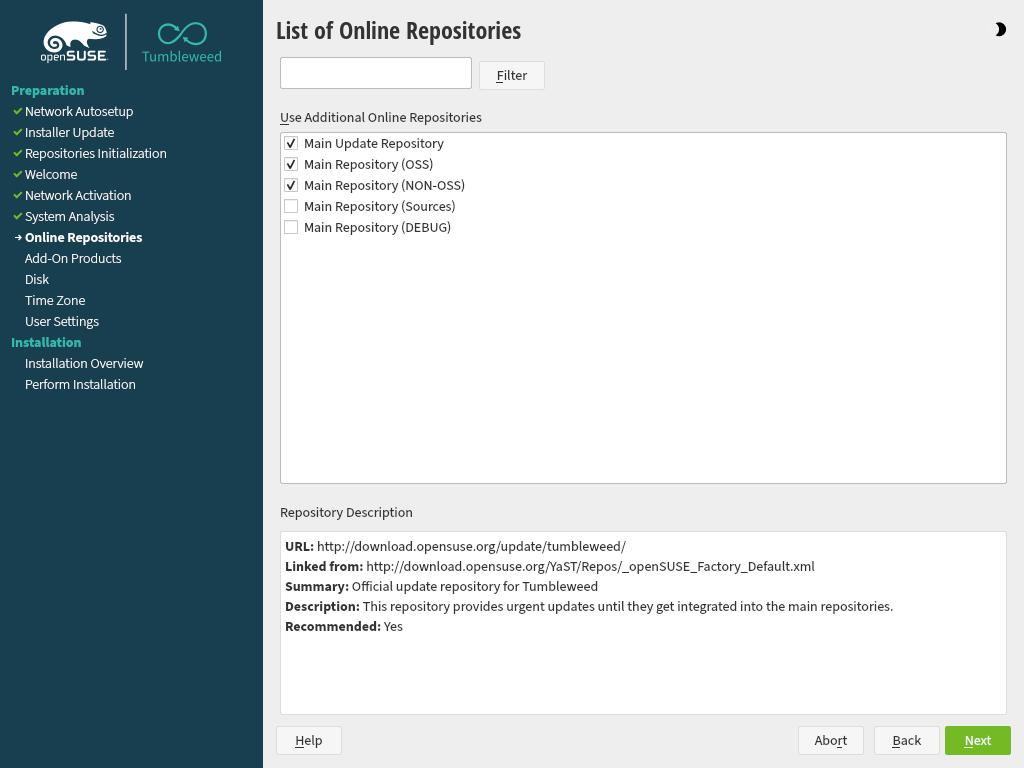 You can choose which desktop to use: KDE Plasma, GNOME or XFCE. Select 'Server' if you don't want to install any graphical interface.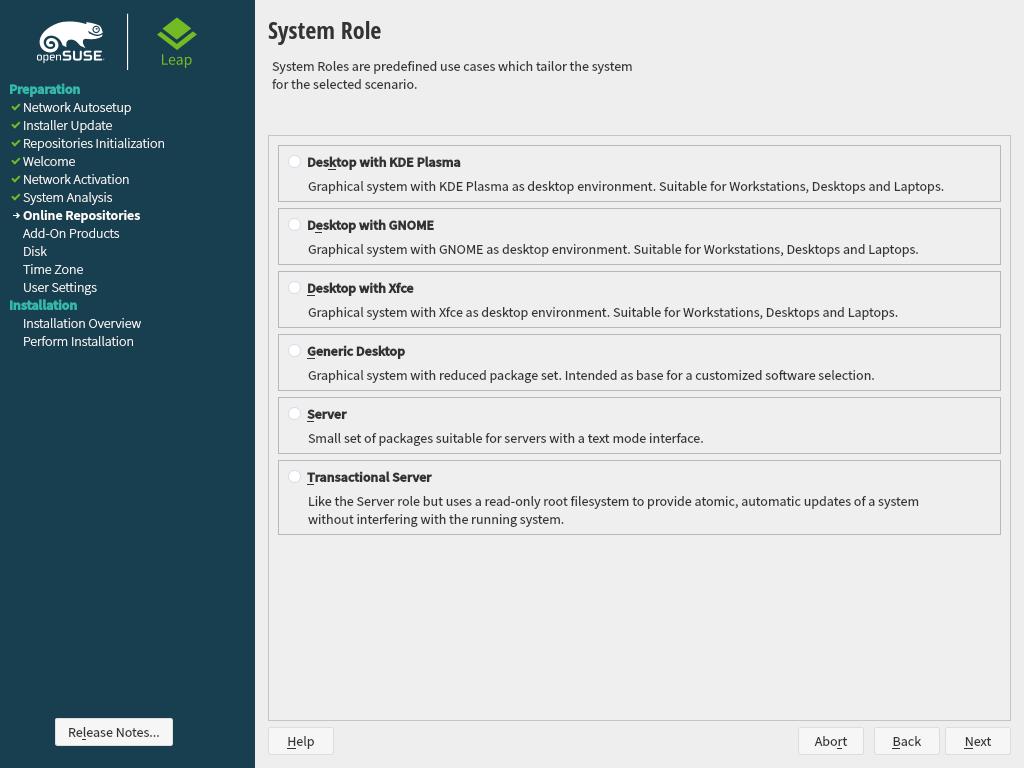 By default, openSUSE creates three disk partitions: one for the bootloader, main root partition and a Swap partition.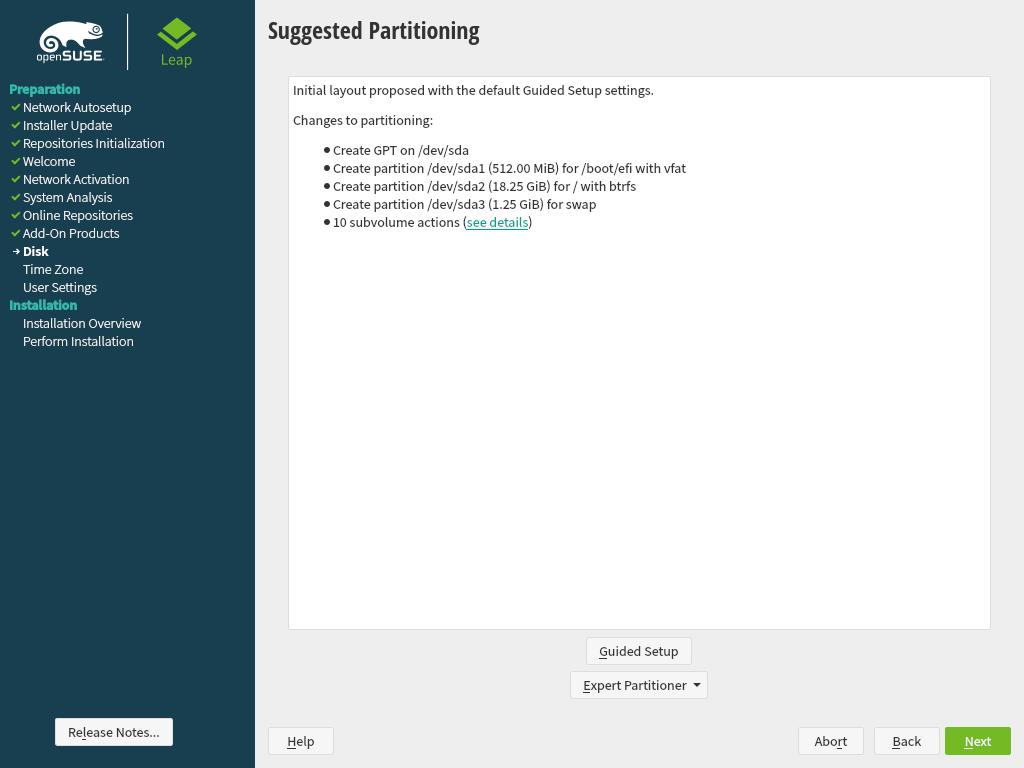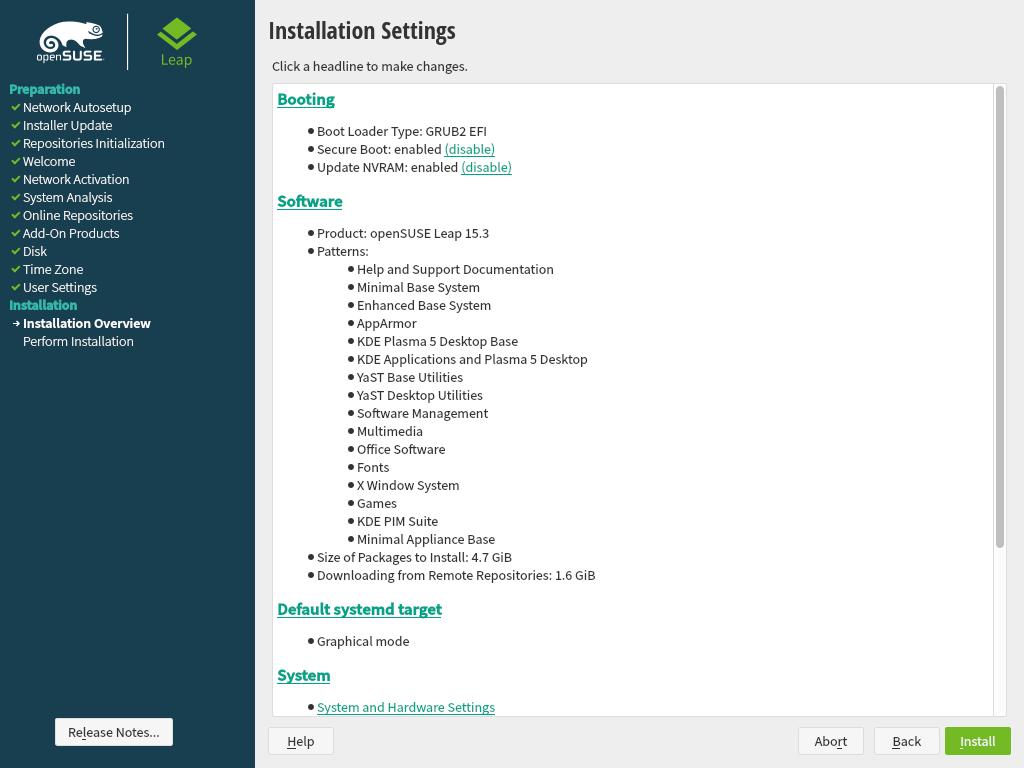 Package installation window is less detailed on Tumbleweed.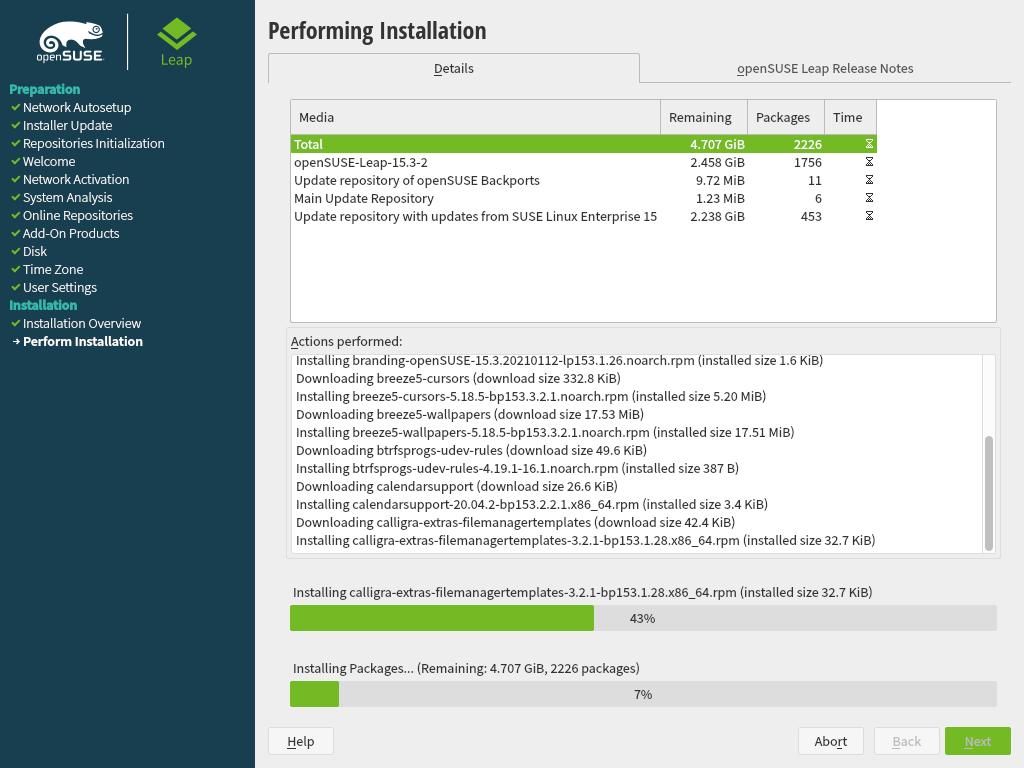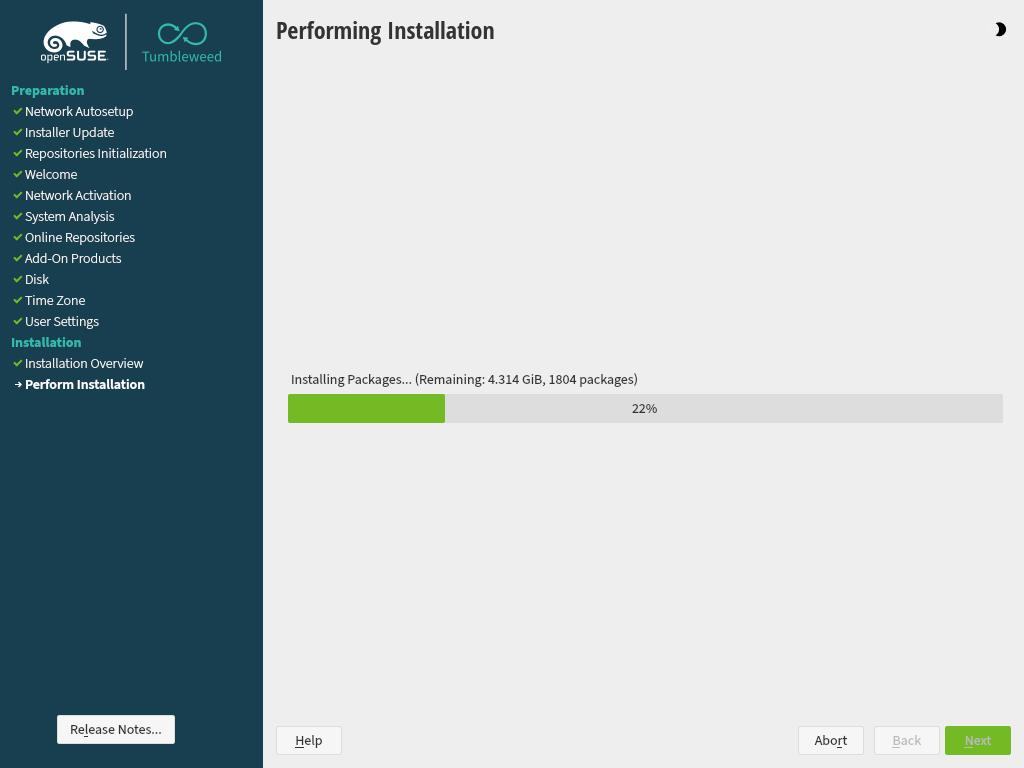 Usage
You can use openSUSE like any other operating system. By default, openSUSE installs applications like LibreOffice, Firefox, VLC and default apps for your selected desktop environment.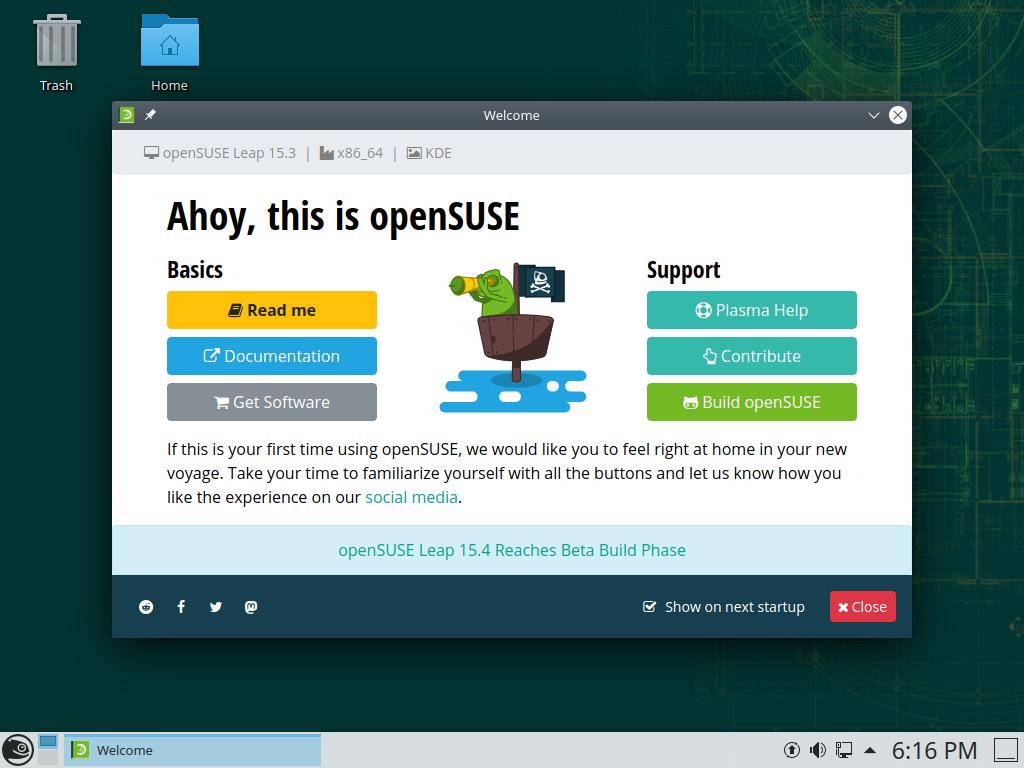 Installing software
You can install apps easily with your desktop environment package manager (Discover for KDE, Software for GNOME) or you can use openSUSE's own package manager: YaST
If you have any suggestion, feel free to contact me via social media or email.
---
---