MX Linux: stable Debian-based distro for everyone
MX Linux is the most popular distro on DistroWatch and we are going to see why.
Table of Contents
Flavors and installation
MX Linux has three versions of 'flavors' based on the desktop environment included: XFCE, KDE (Plasma) and Fluxbox. XFCE and Fluxbox options have 32bit and 64bit versions, KDE option is only 64bit compatible.
Download ISO file from MX Linux website and install it on a USB.
Boot from the USB and you will see a boot menu where you can select your language, keyboard layout and timezone. Just press Enter and use arrow keys and the Enter key to select the options. Then, select 'Go to the main menu' and select the first option to boot MX Linux.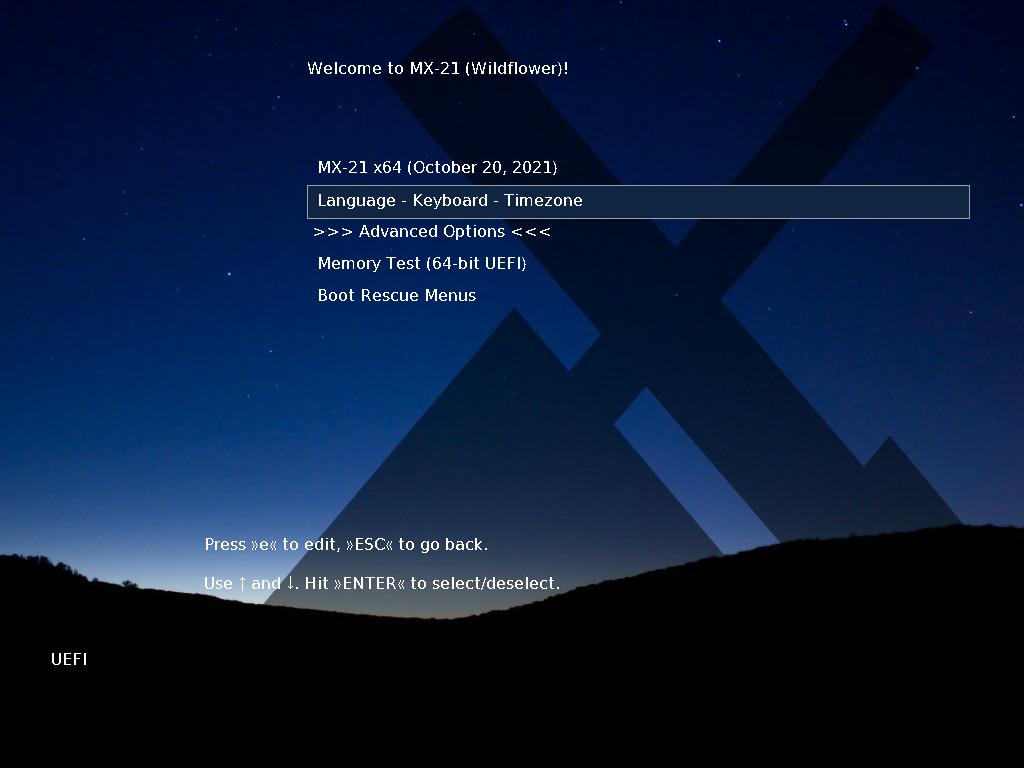 You can test the operating system before install it. When you are ready, click on the 'Install' icon. Installation process is easy to understand and it's similar to other Linux operating systems.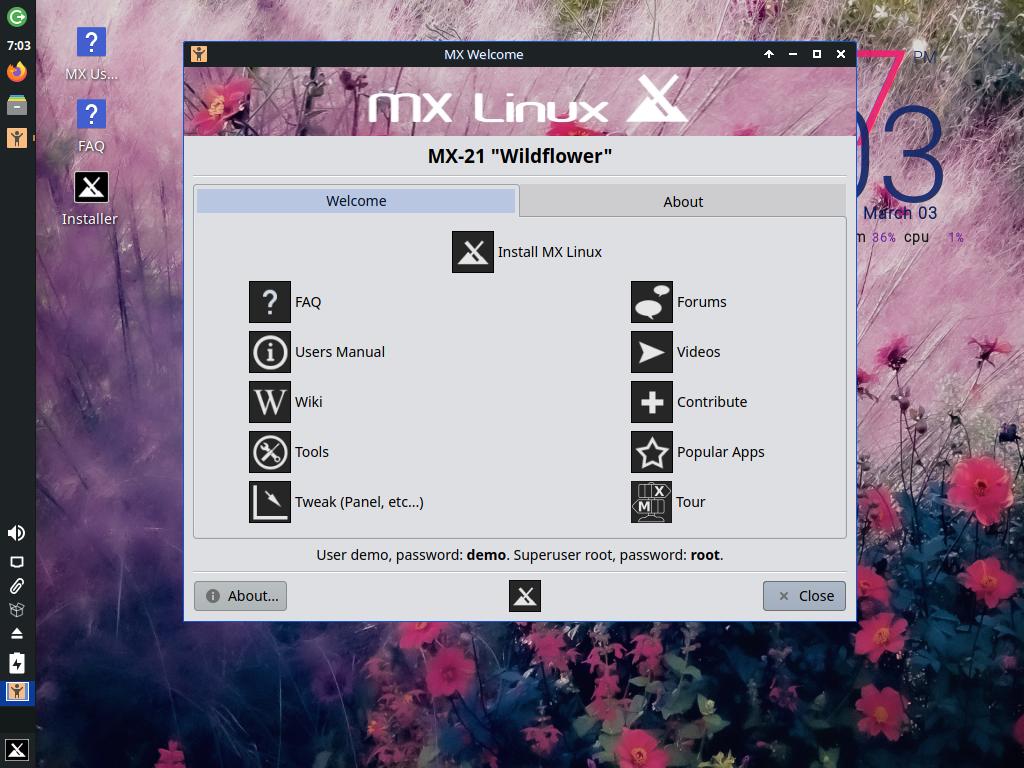 Usage
Apps
You can use Synaptic Package Manager, a simple but powerful graphical package manager. Press the 'package' icon on the left bar (if you are using XFCE version).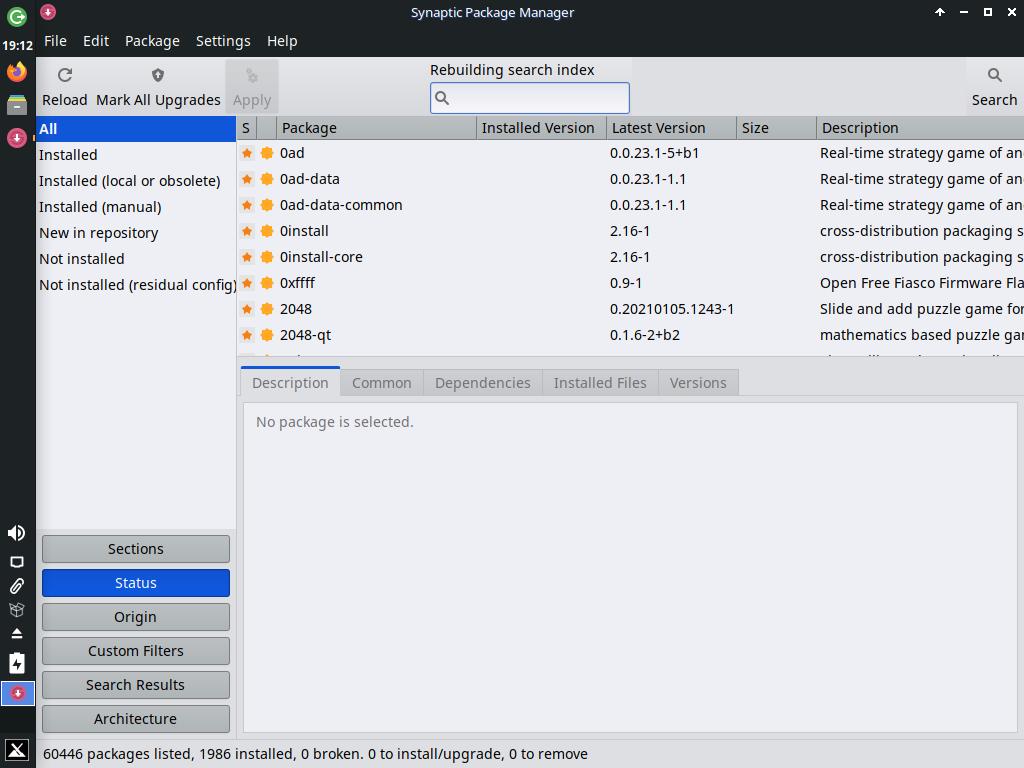 You can also use apt, the command-line package manager for Debian/Ubuntu.
There is also an app called 'MX Package Installer', where you can select in which repository you want to search a package: Stable, Testing, Debian backports or Flatpak. With all these options you can dedice if you want to install an stable version of an app or the latest release.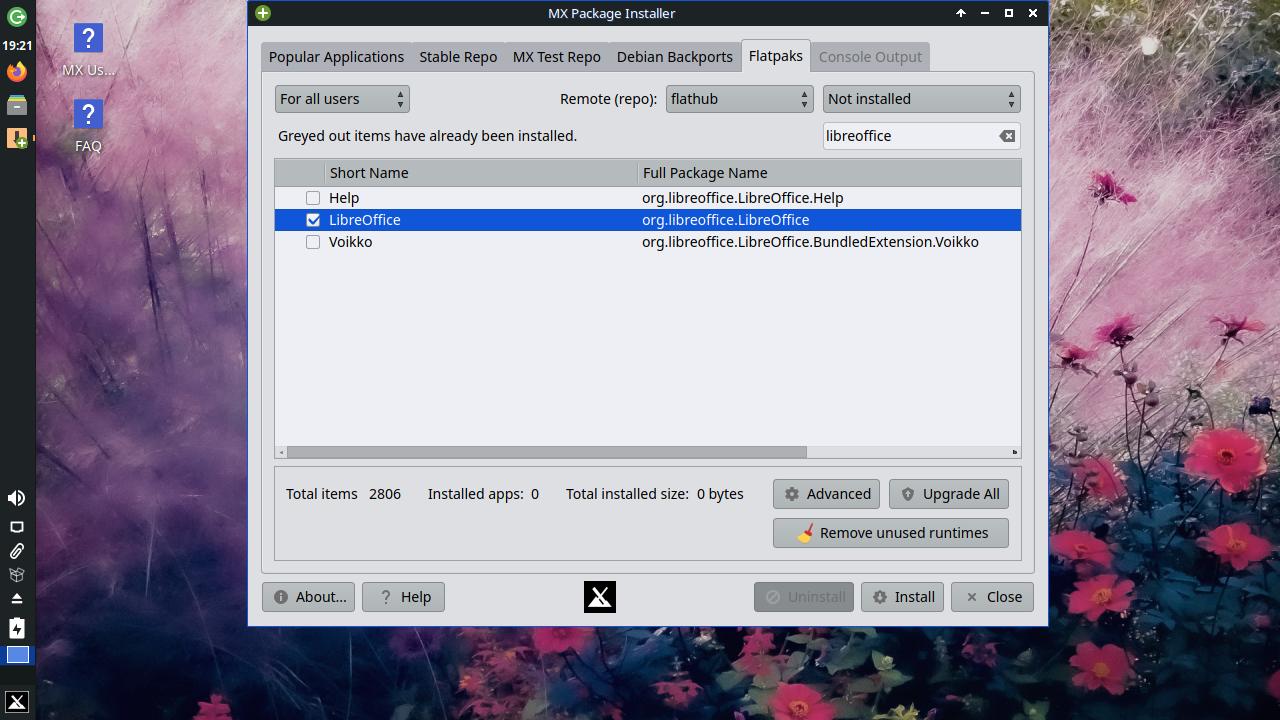 Installed apps include LibreOffice, Firefox, Thunderbird, XFCE apps, PDF Arranger and VLC (and more).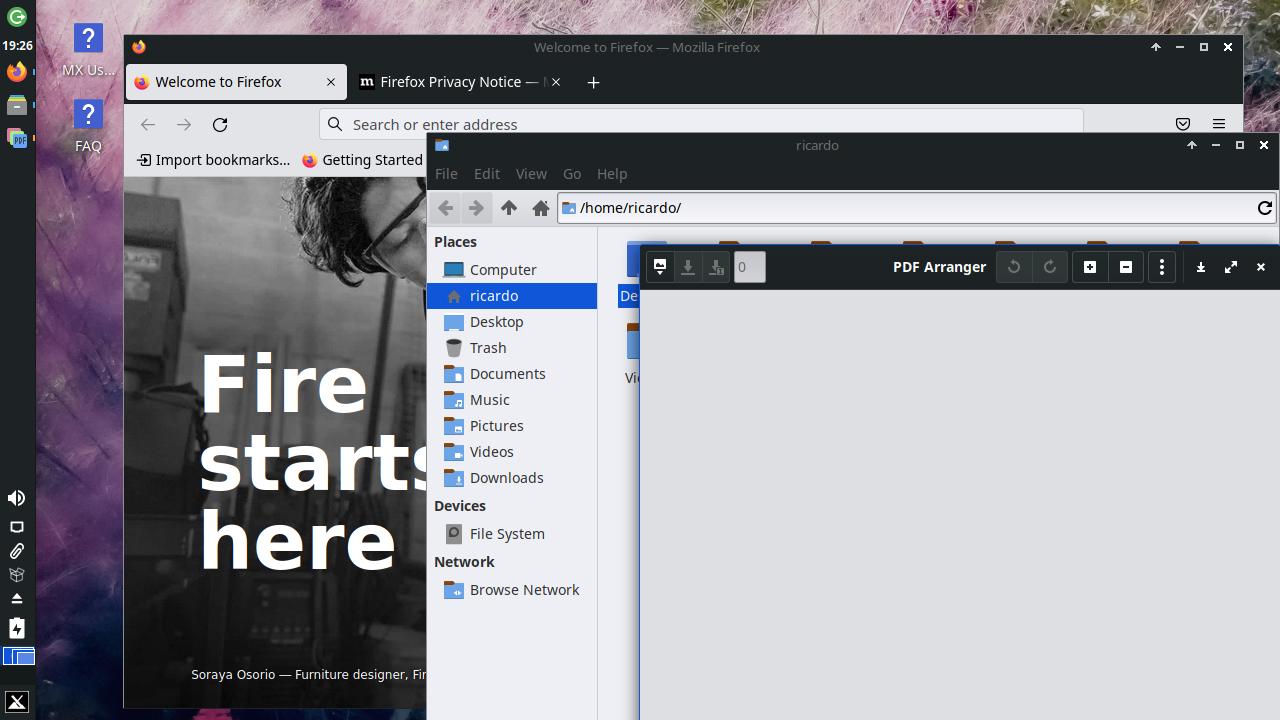 MX Linux is an awesome operating system for those who want a midweight, stable-release distribution that looks and works great but with the choice to install the latest software easily if you want.
If you have any suggestion, feel free to contact me via social media or email.
---
---