Finding duplicated files (II): GUI apps
I show you a couple of graphical applications to find duplicated files and similar images.
You can find command-line alternatives on Finding duplicated files: several command-line methods
Table of Contents
This program has a lot of features:
Search duplicated files based on hash, size or filename.
Find empty directories.
Show big or empty files.
Search similar images or videos.
Find invalid symlinks.
And more.
It's available as a Flatpak or Snap package, and AppImage. Its interface is easy to understand: add a directory in "Included directories" (you can exclude folders or files in "Excluded folders" and "Items Configuration"), select one of the search types on the left menu and click "Search". Then you can select and remove the duplicated files if you want.
When looking for similar images, you can also compare them visually with the "Compare" function.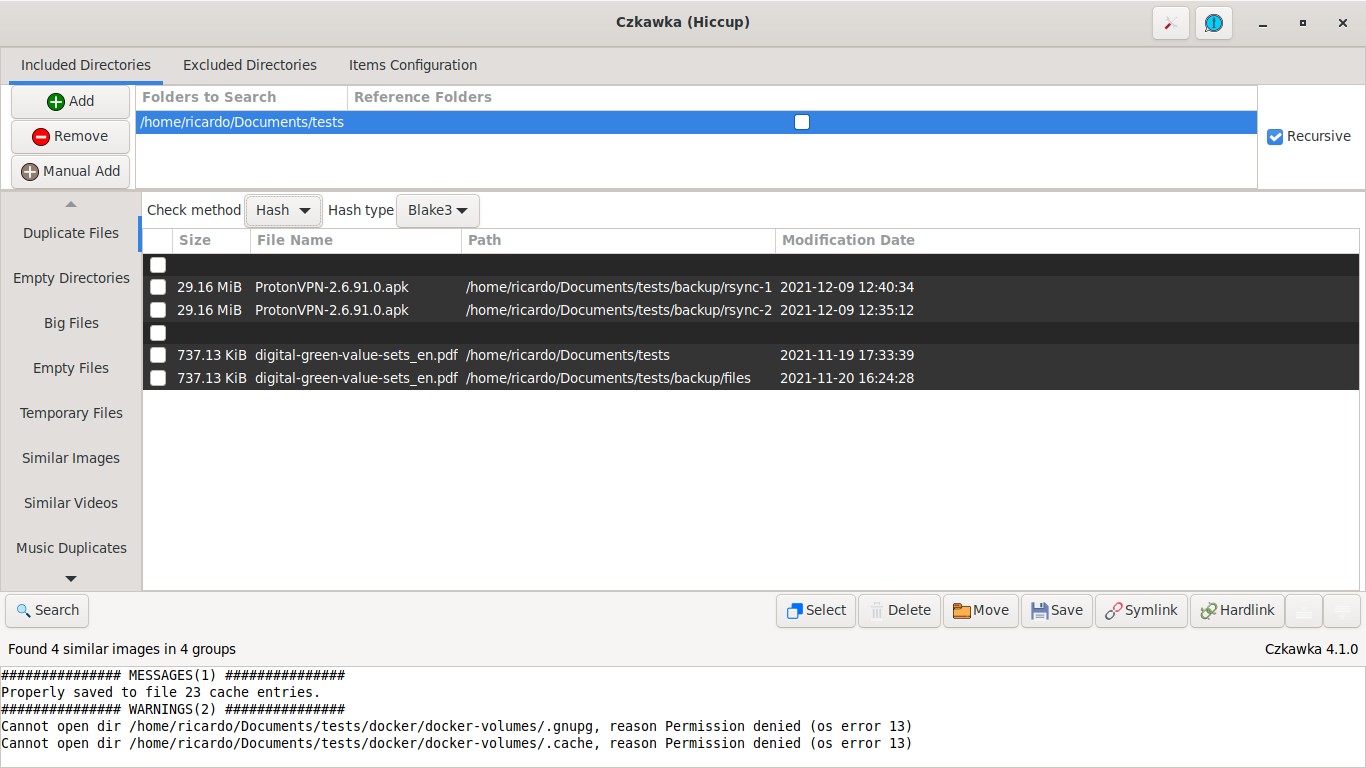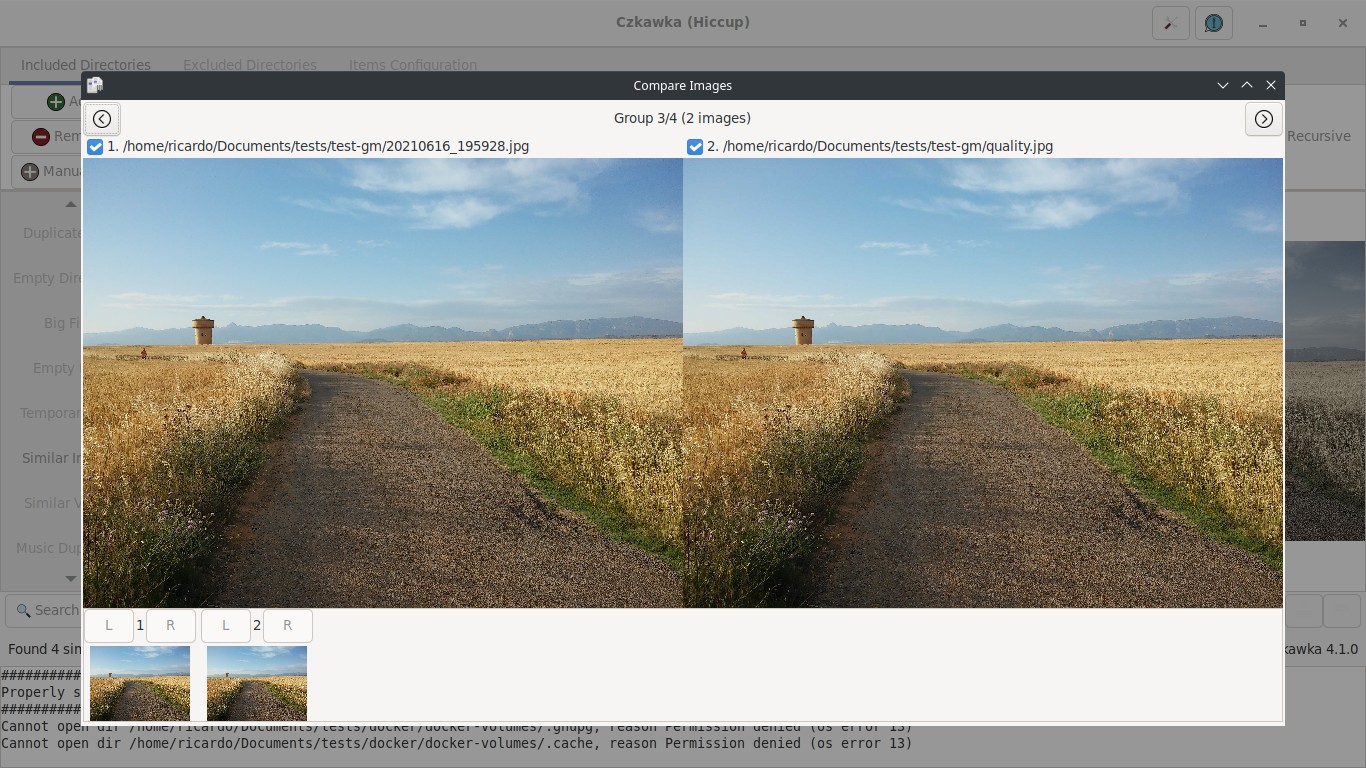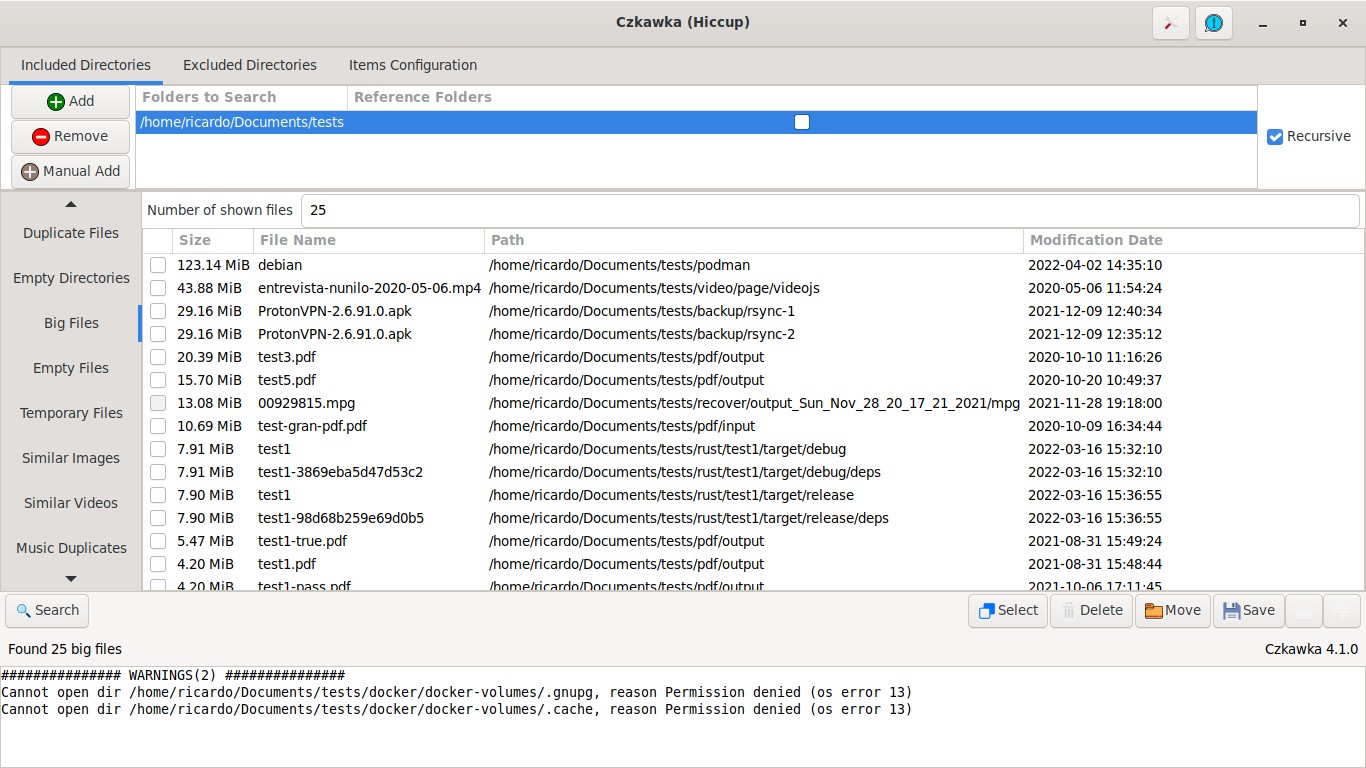 This app is simpler than Czwawka but fulfills its purpose: find exact duplicates and similar images. Select the folders, the search type and click "Start search". Next to each file you'll see a padlock icon: the file with that icon will remain on your disk when you click "Delete".
Detwinner is available as a Flatpak package.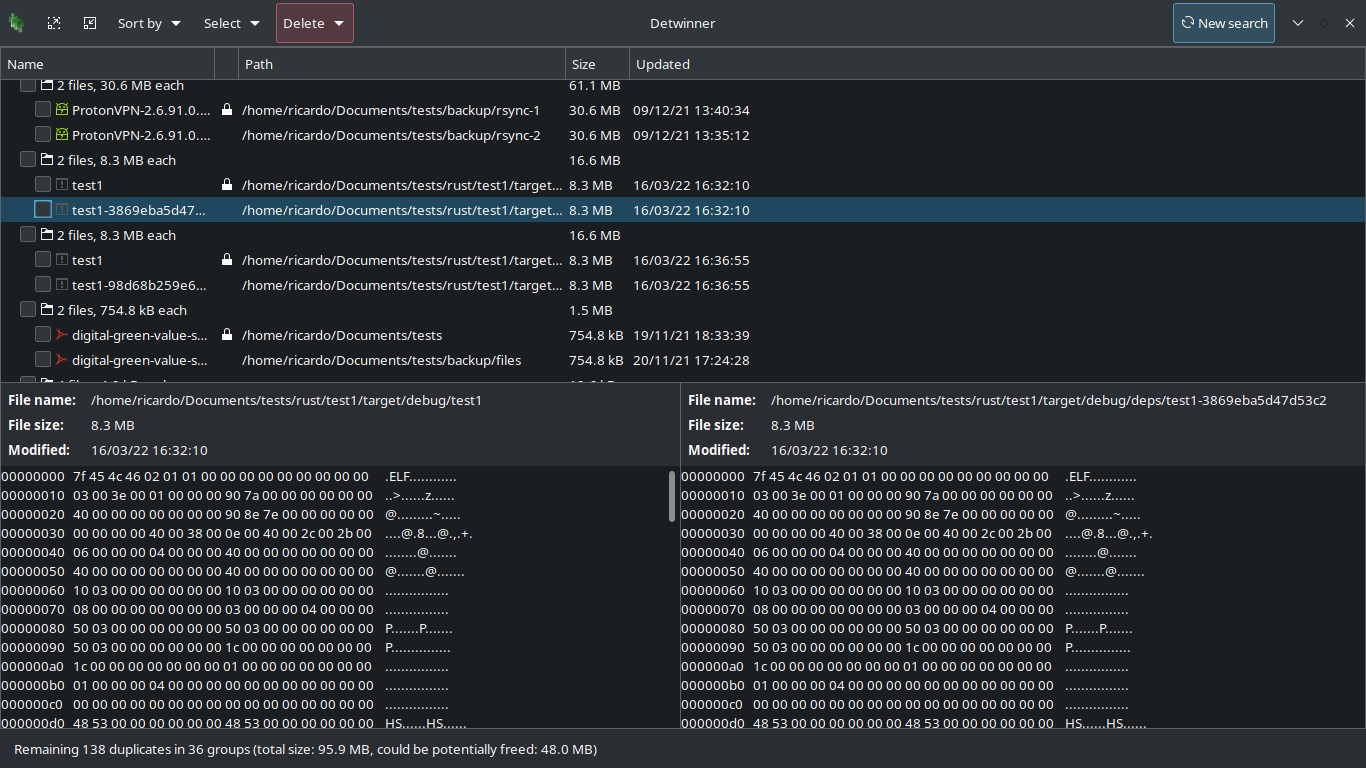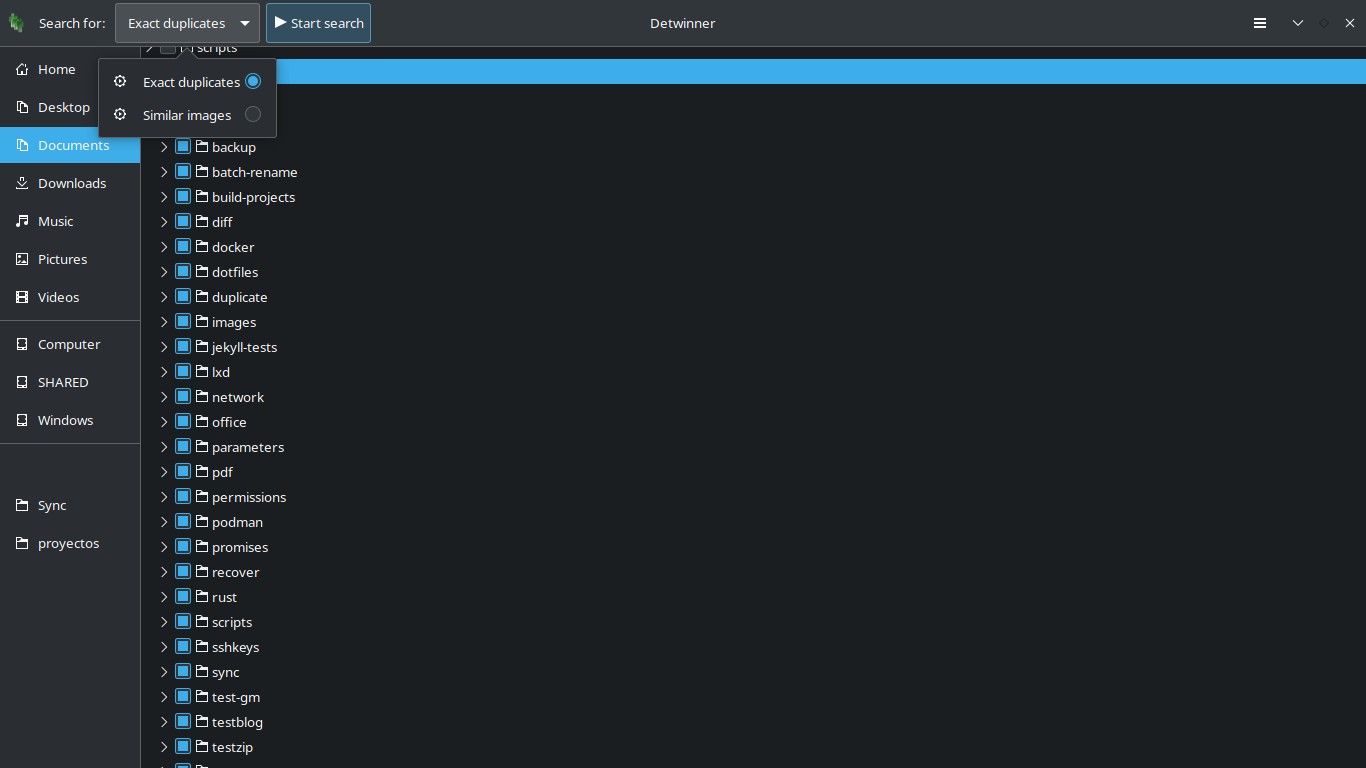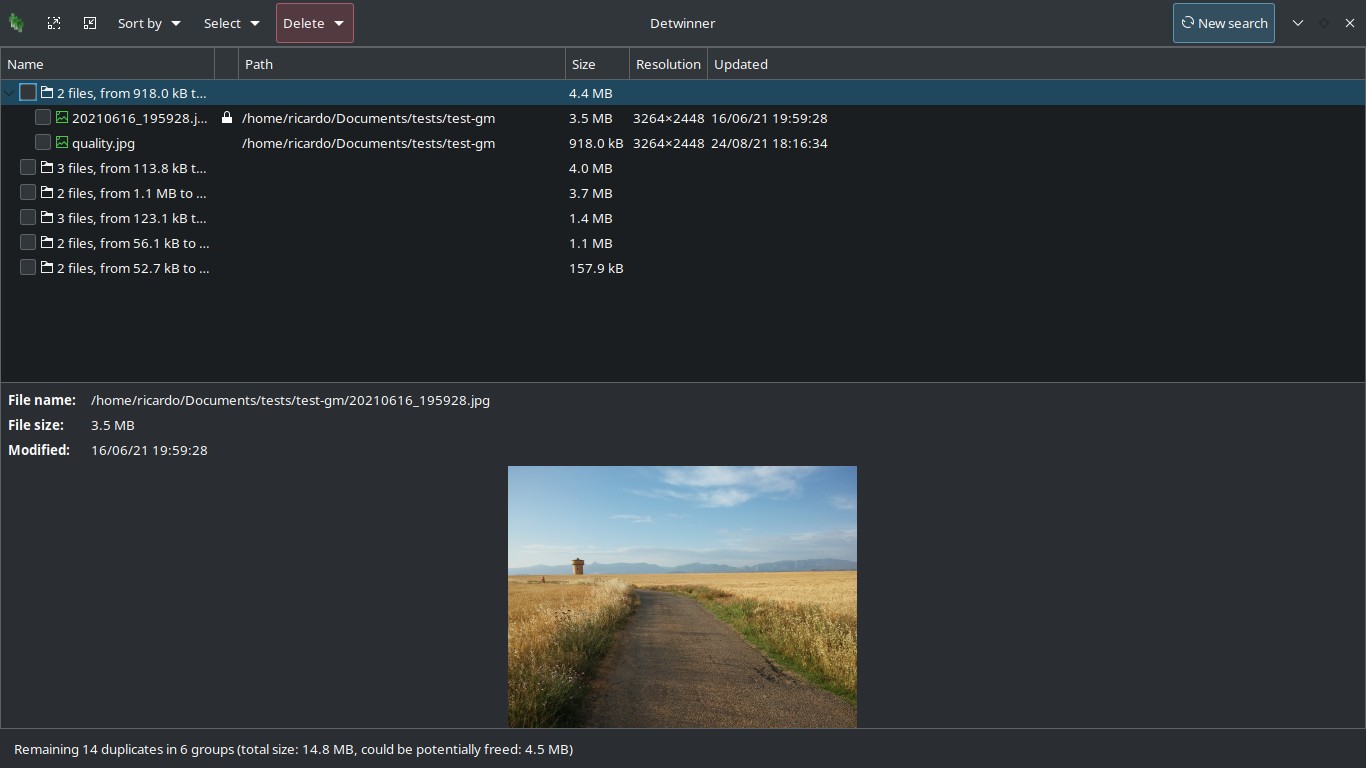 ---
---